Israel Competition Authority Redefines Monopoly Rules for Local Market
New regulation will enable the authority to declare a company a monopoly even if it does not control the lion's share of the market, if it can commend prices much higher than it would in a more competitive market
New regulation will allow the Israel Competition Authority to declare a company a monopoly even if it does not control the lion's share of the market, if it can commend prices much higher than it would in a more competitive market. The authority announced the new regulations Sunday, following a legal amendment signed off on earlier this year.

For daily updates, subscribe to our newsletter by clicking here.

Sunday's directive indicates a mindset change for the authority. For years, it has avoided direct interference in product and services pricing on the premise that if the market remains competitive, prices will fall in line and are therefore under the aegis of the Ministry of Economy and Ministry of Finance. The new regulation gives the authority's director general Michal Halperin, appointed in early 2016, a tool she has been insistent is needed for preserving and creating market competition.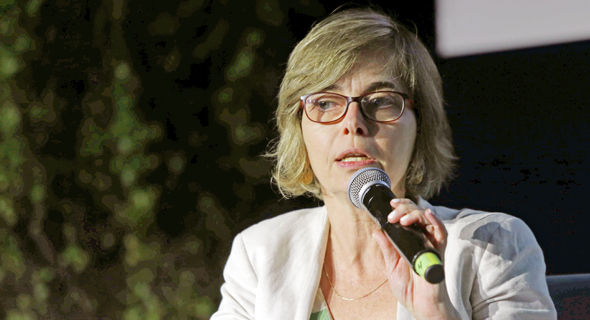 Israel Competition Authority director general Michal Halperin. Photo: Amit Sha'al

Past experience shows the authority is slow to actually employ new decrees: a 2011 law that gave the authority the ability to limit the power of oligopolies, that is, a small number of large sellers that dominate the market, was only used twice to date. It is plausible, however, to assume that Halperin has pushed for the new legalization out of a need she had identified in the market.

The main change the new regulation brings is that pricing policy is now one of the factors that can lead to a company being declared a monopoly. While it is intended to prevent companies from misusing their power by, for example, unreasonably refusing to supply a certain product or signing deals that would give one company an unfair advantage over another, it is not limitless.

The regulation outlines two principles that will stop companies from protesting the new legalization too much. The first is that not all who overprice will necessarily be considered as having significant market power. If a company is considering upping its prices without any considerations for consumer response or for how other suppliers will react, it might be considered a monopoly, but other circumstances such as barriers to entry and barriers preventing customers from taking their business elsewhere must also exist. The second is that the new legalization does not forbid having significant market power, only its misuse.

A company declared a monopoly that breaks the law could face various legal ramifications, including fines of up to NIS 100 million (around $28 million).

Halperin's predecessor David Gilo tried, and failed, to promote a policy that would enable the authority to interfere with monopoly pricing practices. He had wanted to base the regulation on the difference between manufacturing and selling price. When Halperin assumed the position she changed the policy, effectively meaning no fines have been levied on monopolies for overpricing—partly due to an assertion that overpricing can be a difficult parameter to determine.

The new regulation is an indicator that Halperin is still interested in regulating pricing but is tackling it from another direction—market power.