Israeli Defense Contractor IAI to Lay Off Hundreds of Employees
A previous agreement with the workers' union, which expires in August, saw the state-owned company lay off 830 people and cut pay by 4%
State-owned defense contractor Israel Aerospace Industries Ltd. (IAI) is looking to lay off several hundred employees as part of its negotiations for a new strategic growth agreement, according to one person familiar with the matter who spoke to Calcalist on condition of anonymity. The existing agreement, which will end in August, was signed in 2016 with the workers' union and included the termination of 830 employees, pay cuts of 4%, and a three-year delay for any rank-related pay additions. It also delayed by three years the implementation of a 2016 agreement between the Histadrut, Israel's largest trade union, and the Ministry of finance, which promised pay increases and bonuses in the public sector.

As a result of the 2016 agreement, IAI's balance greatly improved and the company saved around NIS 2.5 billion (approximately $706 million), and without a new growth agreement the company's situation might worsen. IAI ended 2018 with losses of $47 million. It ended the first quarter of 2019 with an operating profit of $20 million, a 41% drop year-over-year, and a negative cash flow of $91 million despite a 13% increase in revenue to $1 billion.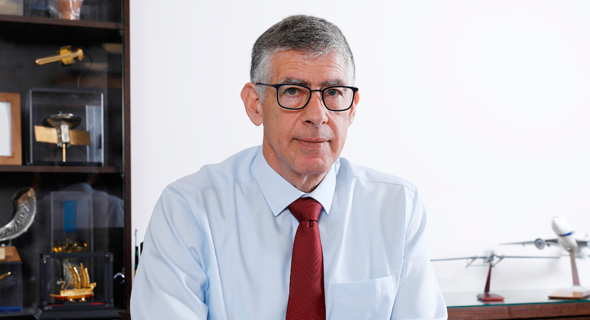 IAI CEO Nimrod Sheffer. Photo: Kfir Ziv

IAI is also in the midst of a reorganization process that saw it merge three units into one, letting 200 employees go in the process.

To comply with IAI's business and strategic business plan in a timely fashion and handle competition in the industry, the company must make changes, a spokesperson told Calcalist. Some of those changes require honest discourse and negotiations with the workers' union, the spokesperson added.

The workers' union will fight for the rights of the employees, a union spokesperson told Calcalist.