Brief
WeWork to Acquire Workplace Management Company SpaceIQ
SpaceIQ develops a cloud-based facility management software to companies and organizations that facilitates the automation of such tasks as office space allocation and scheduling
Coworking company WeWork, which recently rebranded as the We Company, is set to acquire workplace management company SpaceIQ, incorporated as Effective Technology Solutions Inc., the former announced Tuesday.

The financial details of the deal were not disclosed.

SpaceIQ was founded in 2016 by Israeli entrepreneurs Shahar Alster, Ram Akuka, and Noam Livnat. The company develops a cloud-based facility management software to companies and organizations that facilitates the automation of such tasks as office space allocation and scheduling. SpaceIQ is headquartered in Mountain View, California with additional offices in Salt Lake City, Utah. Prior to the acquisition, the company has raised approximately $9.5 million, according to Pitchbook data.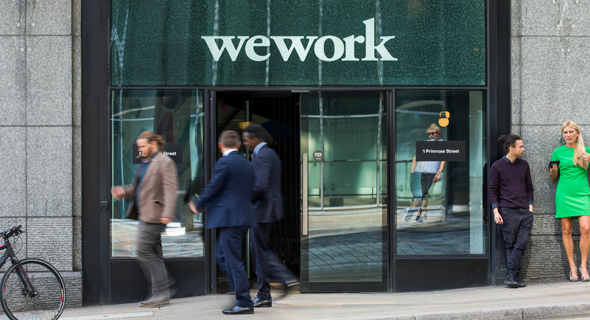 WeWork space in London. Photo: Bloomberg