Nasdaq-Listed Radware to Scout for Cloud Security Startups
The information security company is actively looking for acquisitions, chief financial officer Doron Abramovitch said in a Wednesday interview with Calcalist
Nasdaq-listed information security company Radware Ltd. is scouting for startup acquisitions, Doron Abramovitch, Radware's chief financial officer, said in a Wednesday interview with Calcalist. "The field of cloud security is particularly interesting to us," Abramovitch said.

Founded in 1996 and based in Tel Aviv and New Jersey, Radware provides cybersecurity services for data centers. The company employs around 1,200 people, according to LinkedIn.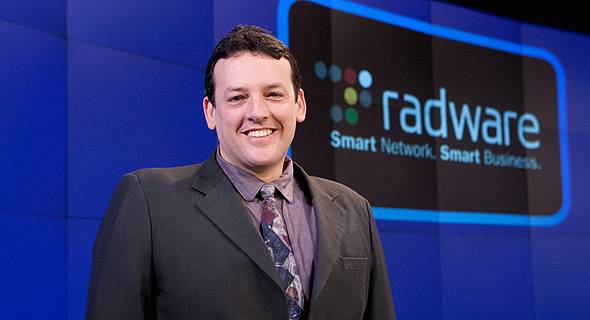 Radware CEO Roy Zisapel. Photo: PR

Radware has a very thorough and specific acquisition policy, and the company has $414 million in its coffers, Abramovitch said. "I can't specify if we have any particular acquisitions on the horizon, but we are actively looking for acquisitions," Abrahamovitch said.

In January, Radware acquired Bengaluru, India-headquartered bot management company ShieldSquare, listed as Kaalbi Technologies Pvt. Ltd., for an undisclosed amount.