Seedo to Offer Consumer Leasing on Home Cannabis Farming Device
Seedo develops an automated device approximately the size of a mini-fridge for farming cannabis at home under controlled conditions
Israeli startup Seedo (incorporated as Eroll Grow-Tech Ltd.) intends to offer its home cannabis farming device under consumer leasing agreements, the company announced Tuesday.

Founded in 2013, Haifa-headquartered Seedo develops an automated device approximately the size of a mini-fridge for farming cannabis at home under controlled conditions. The device uses computer vision to analyze the state of the crops and determine their needs. The company is traded on the OTCQB market.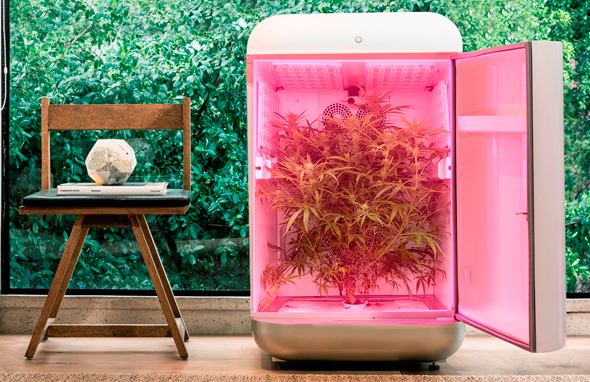 Seedo's home farming device. Photo: Raz Menashe

The company has signed a memorandum of understanding with an unspecified company to secure a $30 million credit line to finance its new business model, the company said in a statement. The companies intend to enter definitive agreements within 60 days.

The leasing model will allow customers to lease Seedo's device for periods of three or five years, offering a warranty and a steady supply of perishables including fertilizers, CO2 tanks, and nourishment. Alongside the new model, Seedo will continue to offer its product for sale.

In May, Seedo announced it was accepted as a registered vendor on the United Nations Global Marketplace (UNGM).