Israeli Satellite Operator Spacecom Successfully Launches AMOS-17
Initially postponed due to malfunction, on Tuesday SpaceX's Falcon 9 rocket successfully lifted off Spacecom's new communication satellite into space
On Tuesday, Israeli satellite operator Space Communication Ltd. (Spacecom) saw the successful launch of its newest satellite, AMOS-17. A SpaceX Falcon 9 rocket lifted the satellite into space overnight from the Cape Canaveral Air Force Station in Florida.

The launch was originally scheduled for Sunday, but was delayed due to an issue pertaining to SpaceX's launchpad. AMOS-17's predecessor, AMOS-6, exploded on a SpaceX launchpad in August 2016. The accident cost Spacecom hundreds of millions of dollars in lost contracts, including a high-profile $95 million deal with Facebook. AMOS-17, intended to provide communication services primarily to Africa, was built to replace it.

Last week, Spacecom CEO David Pollak said at a press conference that Spacecom is in talks to provide communication services to an Africa-based client "comparable to Facebook" using AMOS-17.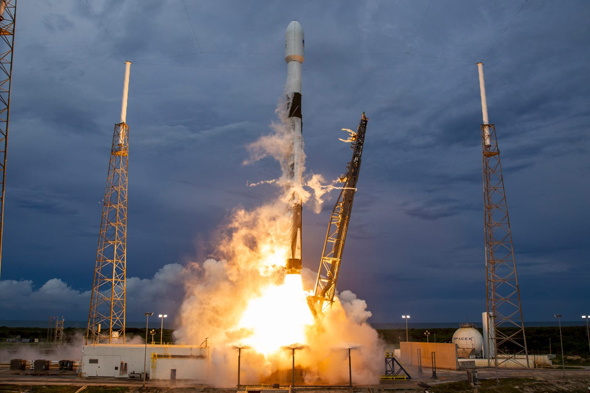 AMOS-17 launching into space. Photo: SpaceX