Source: Frutarom Had a Mechanism for Payments It Wanted to "Make Under the Radar"
As IFF worked to integrate Frutarom, for which it paid $6.4 billion in 2018, it learned of allegations that Frutarom made improper payments to customer representatives
Among the key members of Frutarom Industries Ltd. that NYSE-listed International Flavors & Fragrances Inc. (IFF) is linking to its bribery allegations are former CEO and president Ori Yehudai, vice president of finance Guy Gill, former chief financial officer Alon Granot, and Ari Rosenthal, formerly the company's general manager for Israel and emerging markets. This is according to a recent letter, viewed by Calcalist, sent to company board members and the aforementioned key personnel, which is viewed by Calcalist on Wednesday. On Tuesday, Calcalist named the four suspected members of Frutarom's leadership, citing sources.

On Monday, IFF announced that during the integration process of Frutarom, for which it paid $6.4 billion in 2018, IFF was made aware of "allegations that two Frutarom businesses operating principally in Russia and Ukraine made improper payments to representatives of a number of customers," which did not come into light during the due diligence process. IFF did not publicly name the key members involved.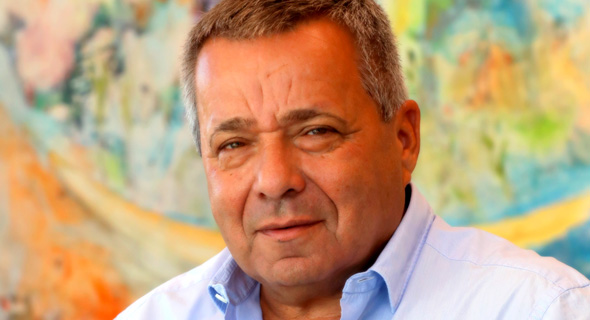 Frutarom CEO and President Ori Yehudai. Photo: Sivan Farage
There are two main allegations against the accused, one person familiar with the investigation told Calcalist on condition of anonymity: bribery of customs officials, and kickbacks, bribery commissions paid to distributors, of which the named executives allegedly took a cut. The preliminary results of IFF's investigation revealed that Frutarom had a mechanism for payments the company wanted to "make under the radar," the person added.
The four are represented by Israel-based law firm Goldfarb Seligman. Partner Aaron Michaeli told Calcalist that the firm's clients are not aware of any illegal actions as part of Frutarom's operations. Throughout its years of operation, the company has made sure to conduct its business according to a code of ethics and legal and acceptable business practices, he added.
Yehudai, for many years the face of Frutarom and the one who led it to its high valuation at the time of the acquisition, became a multi-millionaire following the deal thanks to a $20 million bonus. He was originally intended to continue on as an external advisor following the merger. A month ago, Yehudai abruptly resigned from his position as the chair of private Israeli medical cannabis company Sade after just two months. His resignation was discovered following a lawsuit filed against the company by shareholders, who cited texts sent by Yehudai to the company's owner, in which he attributed his resignation to "seeing things that shouldn't be" and in which he wanted no part in.
In its Monday announcement, IFF said the sales that resulted from the illegal payments, which are no longer made, represent "less than 1% of IFF's and Frutarom's combined net sales for 2018." The scope of the affected sales could have a great impact on three potential battlefronts IFF could face as a result of its findings: a criminal investigation in the U.S., a criminal investigation in Israel, and a derivative lawsuit filed against the accused. These processes could end with a fine, or with money added back to the company's coffers.
The most immediate concern of both IFF and the men accused should be a criminal investigation launched by the American Department of Justice (DoJ), or a civil lawsuit filed by the U.S. Securities and Exchange Commission. In recent years, the tendency of U.S. authorities to pursue investigations into alleged corrupt practices of U.S.-linked companies outside the U.S. has increased, and most of those investigations have ended in tremendous fines. It is likely that IFF is already in the process of making a detailed report it will submit to the DoJ, as a potential starting point for negotiating a settlement.
A recent example of such a process is Israeli drugmaker Teva Pharmaceutical Industries Ltd., which in 2016 agreed to pay $519 million to U.S. authorities under a deferred-prosecution agreement with the DoJ to settle charges of making briberies in Russia, Ukraine, and Mexico. The company later agreed to pay a $22 million fine in Israel to avoid similar charges locally. Teva's actions originally resulted in a profit of around $221 million.
Another possible front is a derivative lawsuit against the four men named. Teva has recently reached such a settlement with the insurance company of some former Teva senior executives and board members who were connected to the bribes. Still pending court approval, the settlement would see Teva receive $50 million.