IFF Submits Frutarom Findings to U.S. Department of Justice
While the company claimed it was only made aware of Frutarom's allegedly improper actions recently, one person familiar with the matter told Calcalist IFF was made aware of the matter during the due diligence process
NYSE-listed International Flavors & Fragrances Inc. (IFF) has submitted the results of its internal investigation regarding Israel-headquartered flavor and fragrance company Frutarom Industries Ltd. to the U.S. Department of Justice (DoJ), according to one person associated with IFF who spoke with Calcalist on condition of anonymity. The company wants to "clean its ranks" and conclude the incident quickly, the person said.

Last Monday, IFF published its second-quarter reports for 2019, including a note that revealed that during the integration process of Frutarom, which it acquired in 2018 for $6.4 billion, IFF uncovered evidence of potentially illegal activity. According to the note, "two Frutarom businesses operating principally in Russia and Ukraine made improper payments to representatives of a number of customers." IFF has since fallen by over 15% on NYSE.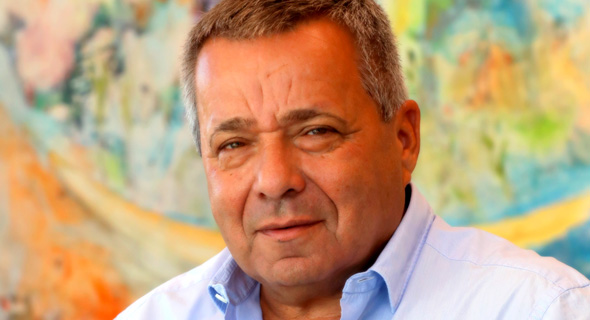 Or Yehudai. Photo: Sivan Farage
According to a non-public letter sent by the company and reviewed by Calcalist, four very high-profile members of Frutarom were aware of those payments—Frutarom's former CEO and president Ori Yehudai, vice president of finance Guy Gill, former chief financial officer Alon Granot, and Ari Rosenthal, formerly Frutarom's general manager for Israel and emerging markets.
All four have denied all involvement via their legal representation.
According to IFF's preliminary investigation, the improper actions were performed in two ways: bribery of customs officials in Russia and Ukraine, and kickbacks, meaning bribery commissions paid to distributors, of which the named executives allegedly took a cut. Frutarom's management allegedly transferred funds out of its marketing budget to local employees in Russia and Ukraine, who then used them to pay local entities.
IFF stated last week that the improper actions were not uncovered during the due diligence process and were only brought to its attention recently. Yehudai gave IFF the impression that he was selling them a clean company, a second person who is familiar with the investigation told Calcalist on condition of anonymity.
Another person familiar with the investigation told Calcalist the opposite. IFF was familiar with the "under the radar payment system," this person said, and learned of it prior to the acquisition, during the due diligence process. IFF has been aware of the matter "for many months," the person said, adding that all the payments in question were made to private people only. "There were no bribes or illegal commissions," the person said, "the money was used only to pay local distributors to promote products."
Before its public announcement last week, IFF has been subject to an extortion attempt due to the matter, according to another person who spoke to Calcalist on condition of anonymity. A few weeks ago, this person said, IFF's management received a letter from a Russian lawyer who claimed he had obtained information about the alleged improper actions. The lawyer demanded $500,000 by last Monday, threatening to sue the company unless the payment was made. IFF did not make the payment, the person said, opting instead to contact the DoJ and make the allegations public in its reports last Monday.
A criminal investigation launched by the DoJ is IFF's most immediate concern, and it should be the major concern of the men accused as well. U.S. authorities in recent years have made increased use of the Foreign Corrupt Practices Act (FCPA) of 1977, which forbids U.S.-linked businesses and private individuals to bribe foreign officials to further business deals. Israeli drugmaker Teva Pharmaceutical Industries Ltd. paid a whopping $519 million fine to U.S. authorities in 2016 under a deferred-prosecution agreement to settle charges of making briberies in Russia, Ukraine, and Mexico—more than double the profit it gained from those actions. German automation company Siemens AG in 2009 agreed to pay U.S. authorities $800 million to settle similar charges on an even bigger scale, with its fines paid in other countries for the same bribes bringing its total payments to $1.6 billion.
While the entire affair has pitted IFF and Yehudai against one another, they may find themselves reluctant partners on one matter: a lawsuit filed against both concerning a bonus awarded to Yehudai.
On October 2, 2018, two days before Frutarom was integrated with IFF, the company announced the board has approved a $20 million cash bonus for Yehudai, then still CEO and president. The bonus was approved despite the opposition of Frutarom's general assembly of shareholders.
Immediately following the merger, Amit Ido, a Frutarom shareholder, filed a request to view related documents prior to the submission of a derivative lawsuit against IFF. Ido claimed that due to the opposition, the approval of the bonus was "irregular and puzzling." The same day, an identical request was filed to Tel Aviv district court, with judge Magen Altuvia choosing to discuss Ido's request.
Last month, IFF requested to submit its answer after the legal system's summer recess, stating the sides are attempting to reach a settlement. Its request was approved by the court. It will be interesting to see how the recent allegations against Yehudai will affect the company's position on the validity of the bonus awarded to him.
Israel-based law firm Gornitzky & Co., which represents IFF locally, declined to comment.