Mind the Tech 2019
Ready for Takeoff Take 2: These Startups Are Going to London
The second group of startups selected to participate in Calcalist's upcoming Mind the Tech Conference in London revealed
In September, Calcalist will host its third annual innovation and technology conference Mind the Tech in London. Investors, entrepreneurs, and executives from the U.K. and Israel will take part in the three-day conference, held in collaboration with KPMG and shared office venture Labs. The event will include a series of lectures and talks on innovation, technologies, business ties with Israel, and investment opportunities.

For more information on the conference and registration, click here .

As part of the event, Calcalist will lead a delegation of selected Israeli startups that will showcase their technologies and meet with local investors and strategic partners in European and U.K.-based corporations.

Israeli startups from the fields of retail and e-commerce, fintech, artificial intelligence and big data, smart mobility, and autonomous entertainment, are welcome to apply at London@calcalist.co.il.

The first batch of startups taking part in the event can be found here.

Below are 15 additional startups selected to take part in the event.

Jifiti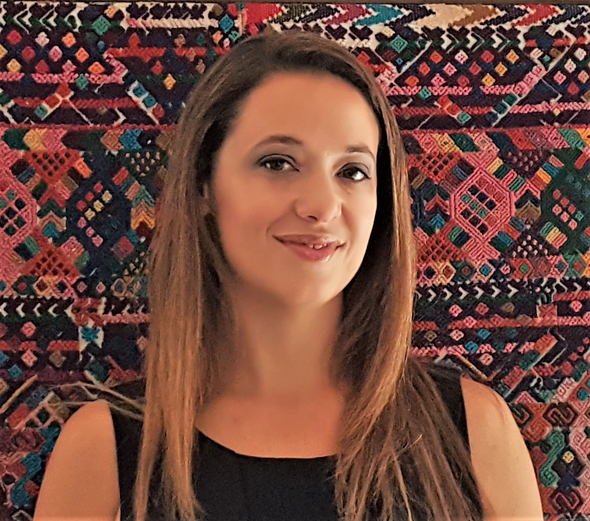 Jifiti's Nufar Segal Bareket. Photo: PR
Founded: 2011
Founders: Yaacov Martin, Shaul Weisband, Meir Dudai
Investors: Liberty Ventures Group, Jesselson Capital, Schottenstein Stores
Funding to date: $7 million
Jifiti Inc.'s service offers payment solutions and digital experiences for retail and branded companies and enables retailers to launch a payment plan offered through various financial entities, such as banks, without having to integrate with the cashier's systems.
QEDIT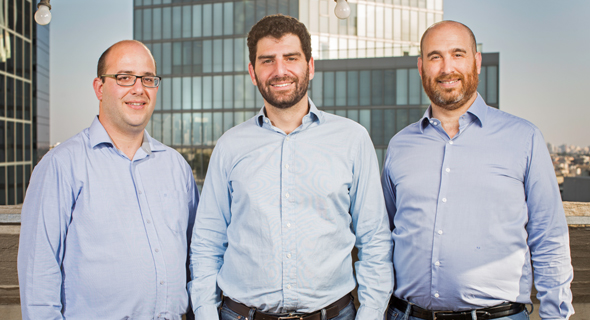 Qedit's Jonathan Rouach, Aviv Zohar, and Ruben Arnold. Photo: Ronen Goldman

Founded: 2016

Founders: Jonathan Rouach, Aviv Zohar, Ruben Arnold

Investors: MizMaa Ventures, Ant Financial, RGAX, Meron Capital, Jovono, Target Global

Funding to date: $13 million

QED-it Systems Ltd. (QEDIT) develops a privacy layer for enterprise blockchain networks, using zero-knowledge proof cryptography. The company's products comply with data privacy management requirements such as GDPR, enabling companies to use real-time data for more efficient audit processes.

FundGuard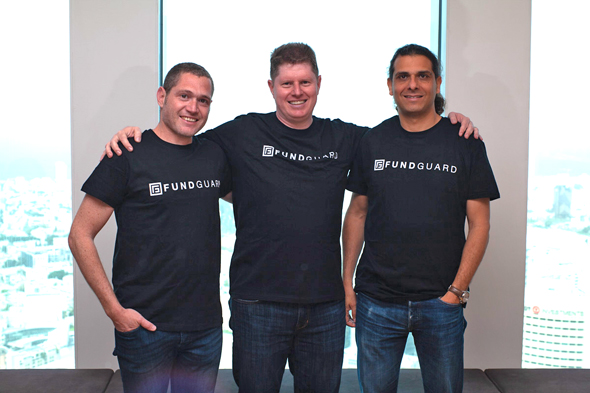 Fundgaurd's Lior Yogev, Yaniv Zecharya, and Uri Katz. Photo: PR
Founded: 2018
Founders: Lior Yogev, Yaniv Zecharya, Uri Katz
Investors: Blumberg Capital, LionBird
Funding to date: $6.5 million
Tel Aviv and New York-based fintech startup FundGuard Inc. offers cloud-based investment management and security tools for financial institutions including banks and investment firms.
Whichit
Founded: 2012
Founders: Jonathan Gan, Yarden Jacobson, Galit Gan
Investors: Innovate UK, FbStart
Funding to date: GBP 2 million (approximately $2.4 million)
London-based Whichit UK Ltd. develops an interactive commercial content platform for the creation of polls and quizzes. The platform offers real-time user activity analysis and ad retargeting without compromising user experience.
Vicarius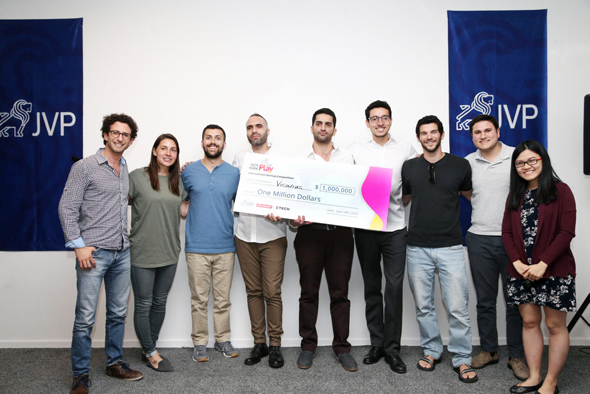 Vicarius. Photo: Orel Cohen

Founded: 2016

Founders: Michael Assraf, Yossi Zeevi, Roi Cohen

Investors: Jerusalem Venture Partners (JVP), Goldbell Investments

Funding to date: $2.5 million

Jerusalem-based Vicarius Ltd. develops machine learning technologies that analyze cyber attack patterns and uses the insights to predict vulnerabilities. The software then prioritizes tasks to block said vulnerabilities according to their levels of sensitivity and risk.

Capitalise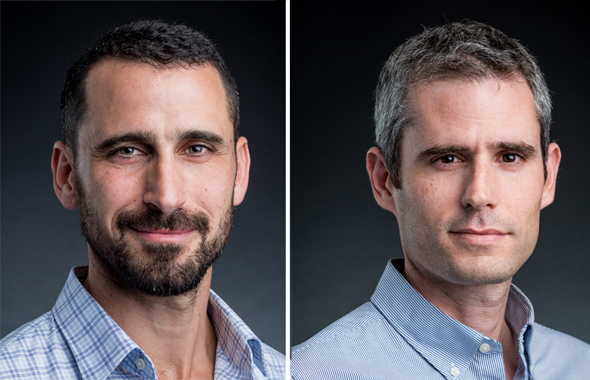 Amir Shiovich and Shahar Rabin. Photo: PR

Founded: 2014

Founders: Amir Shiovich, Shahar Rabin

Investors: StageOne ventures, Gefen Capital, GlenRock Israel

Funding: $6 million

Capitalise Ltd. develops a natural language-based trading system that enables capital market investors to automate their trading scenarios. Capitalise's service integrates with trading accounts on multiple third-party exchanges so investors can manage all their trades in one place. Capitalise's trading system is sold to companies that offer trading to clients, such as brokers, banks and crypto currency exchanges.

Nuweba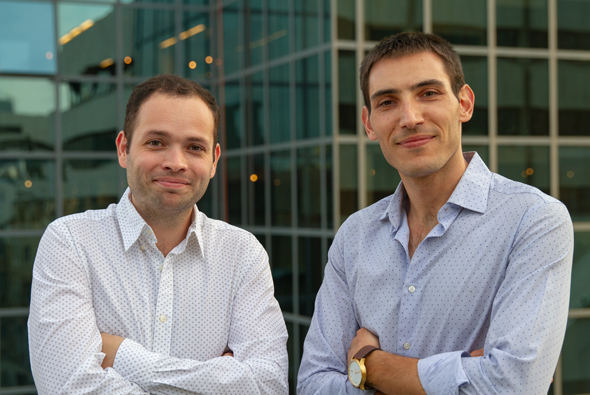 Ido Neeman and Yan Cybulski. Photo: PR
Founded: 2018
Founders: Ido Neeman, Yan Cybulski
Tel Aviv-based serverless computing startup Nuweba Labs Ltd. develops a platform that lets companies run serverless applications without using third party tools or add-ons. The platform also performs services such as network traffic inspection and real-time anomaly detection.
Rentigo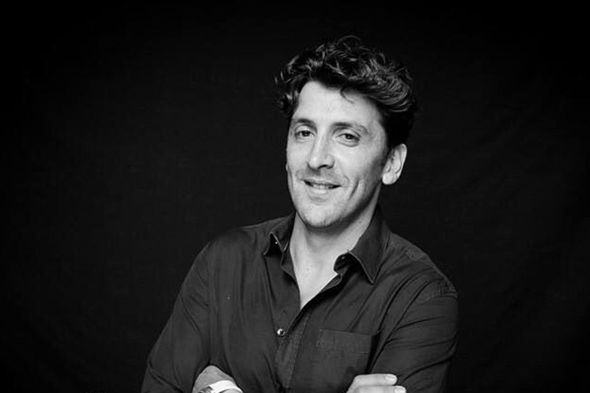 Sivan Blasenheim. Photo: PR
Founded: 2016
Founders: Sivan Blasenheim
Investors: Real estate companies, tech investors
Rentigo Ltd. develops an application that integrates with existing accounting software for landlords and rental management companies to manage and track real estate and tenant payments.
Sixgill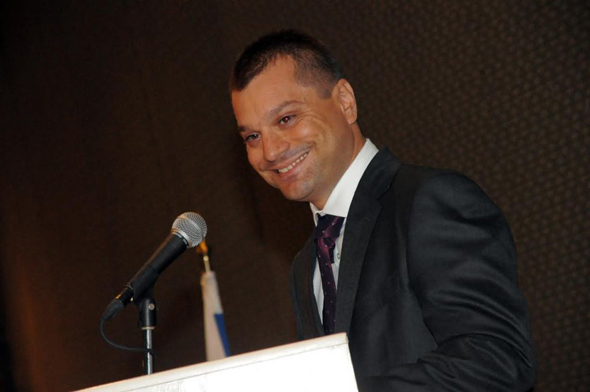 Sixgill's Avi Kasztan. Photo: PR

Founded: 2014

Founders: Avi Kasztan, Elad Lavi

Investors: Terra, Elron

Funding to date: $5.4 million

Sixgill Ltd. develops a threat intelligence service that monitors and tracks dark web activities for organizations, financial institutions, and law enforcement officials. The company's service identifies profiles of malicious actors and mapps their hidden social networks and behavior patterns to analyze their activity.

Cyber Observer

Founded: 2011

Founders: Shimon Becker, Moti Ram, Oded Mass

Investors: Swarth Group, Talis Capital, Merlin International

Funding to date: $12 million

Cyber Observer Ltd. develops a cybersecurity management tool designed to help security and IT teams gain real-time insights across the entire cybersecurity ecosystem. CyberObserver's technology continuously retrieves and analyzes data from various relevant security tools to offer comprehensive recommendations and alerts.

HopOn

Founded: 2012

Founders: Amir Rosenzweig, Ofer Sinai

Investors: Israeli public transportation company Dan, Innogy Innovation Hub, Hapoalim Bank, Moneta Seeds, Clear Future Funding to date: $4.5 million

HopOn Ltd. develops a cloud-based transport management platform designed to offer public-transport fare payment and ticketing services. Users can pay for bus and train rides as well as cab fares and shared scooter and bike services.

Intelligo Group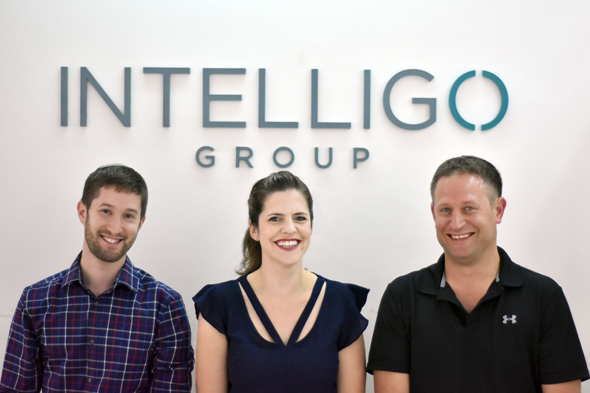 Intelligo's Dana Rakovsky, Shlomo Mirvis, and Nadav Ellinson. Photo: PR

Founded: 2014

Founders: Dana Rakovsky, Shlomo Mirvis

Investors: Bridgewater Associates CEO Eileen Murray

Funding to date: $ 6.8 million

Intelligo Group is a business intelligence company offering automated due diligence and personnel background checks based on artificial intelligence technologies. Former National Security Agency (NSA) Director Michael McConnell and Pinhas Buchris, former director of Unit 8200, sit on the company's advisory board.

Market Beyond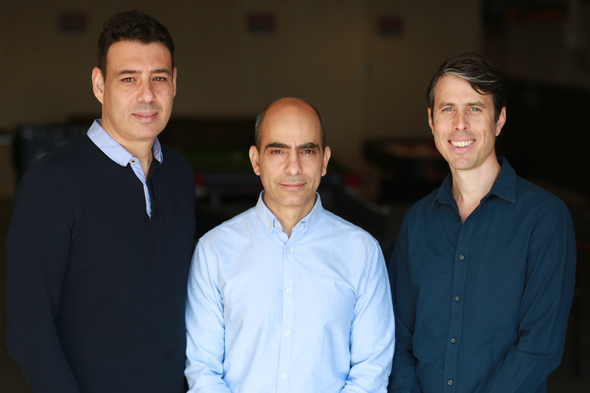 Yuval Yifrach, Shachar Baryamin, Eran Dror. Photo: PR

Founded: 2014

Founders: Yuval Yifrach, Shachar Baryamin, Eran Dror

Investors: Digital Horizon, Hetz Ventures, Yahal Zilka

Funding to date: $4 million

Market Beyond offers a market intelligence service for online retailers. The company provides its clients with data on competing brands, shoppers' behaviors, and market shares and conversions. Market Beyond's list of customers includes e-commerce giant eBay.

Addionics

Founded: 2017

Founders: Vladimir Yufit, Moshiel Biton, Farid Tariq

Investors: none

Funding to date: none

Addionics IL Ltd. uses 3D printing technologies to redesign the architecture of batteries to improve performance, safety, cost, and charging time.

Atidot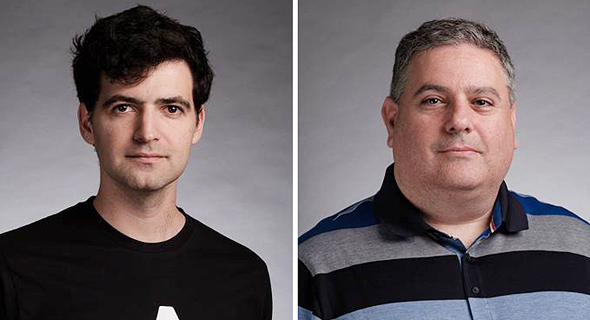 Atidot's Roy Perlson and Dror Katzav. Photo: PR

Founded: 2016

Founders: Assaf Mizan, , Barak Bercovitz

Investors: Vertex Ventures, Bank Hapoalim, Moneta Seeds, the D.E. Shaw Group

Funding to date: $6 million

SaaS insurtech startup Atidot Ltd. uses artificial intelligence and predictive analytics to provide life insurers and annuity writers with business and actuary insights on customers and their anticipated behaviors. Atidot's software lets insurance companies merge their own data with accessible data from other sources to improve their ability to assess clients' risks.