Wework Submits IPO Prospectus
The company saw $1.54 billion in revenues and a net loss of over $900 million during the first half of 2019
Co-working real estate company WeWork, recently rebranded as the We Company, has filed its initial public offering prospectus on Wednesday. WeWork expects to go public in September, listing under the ticker WE. JP Morgan Chase and Goldman Sachs are the main underwriters for the IPO.

According to the prospectus, WeWork saw $1.54 billion in revenues and a net loss of over $900 million during the first half of 2019.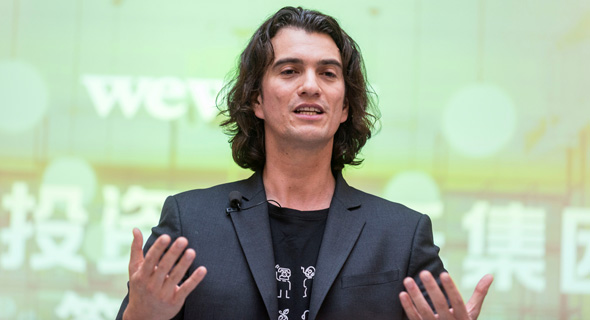 Adam Neumann. Photo: PR

WeWork first submitted an IPO prospectus with the SEC in December 2018, filing a confidential amended draft registration statement in April.

In January, following an additional investment of $2 billion from Japan's SoftBank Group International, WeWork's company valuation reached $47 billion. Softbank is WeWork's biggest backer, pouring as much as $10.5 billion into the company. WeWork lost almost $2 billion in 2018 and saw increased revenues of $1.82 billion. Most of the company's losses are attributed to its policy of fast global expansion. In its prospectus, the company reported 528 locations in 111 cities across 29 countries, up from 485 at the end of the first quarter of 2019. It also counted 527,000 members.

WeWork was founded in 2010 by Miguel Mckelvey and Israeli-born entrepreneur Adam Neumann. According to the prospectus, WeWork's main shareholders are Softbank, entities of Benchmark, JP Morgan, and the WE Holdings company, which is controlled by Neumann.