Samsung Leases 9,000 Square Meters in Tel Aviv's Azrieli Town Building
The South Korean conglomerate leased six floors of the building to accommodate the planned expansion of its research and development division in Israel
Samsung has leased a 9,000-square-meter office space in Tel Aviv's Azrieli Town building, according to several people who spoke with Calcalist on condition of anonymity. The South Korean conglomerate leased six floors of the building to accommodate the planned expansion of its research and development division in Israel, the people said.

The leased space, which the company signed on for 25 years, will accommodate around 500 employees, the people said.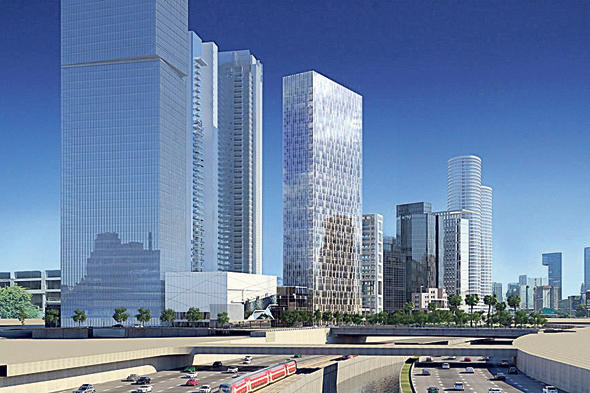 Image of Azrieli's Town building. Photo: View Point

Samsung is one of the more active multinationals in Israel's tech scene, making local investments through several funds. The company has also made two acquisitions in Israel, most recently in January, when it acquired Tel Aviv-based smartphone camera company Corephotonics Ltd. for approximately $150 million.