Samsung Acquires Israeli Smartphone Camera Developer Corephotonics
Calcalist first reported that Samsung was considering the acquisition earlier this month. The companies signed the deal Sunday
Samsung has signed a deal to acquire Tel Aviv-based smartphone camera company Corephotonics Ltd. on Sunday, according to the Israeli law firms representing both companies.

For daily updates, subscribe to our newsletter by clicking here.

A Samsung representative declined Calcalist's request for comment.

The deal is worth $155 million, one person familiar with the matter told Calcalist on condition of anonymity.

Calcalist first reported that the Korean electronics company was considering the acquisition earlier this month.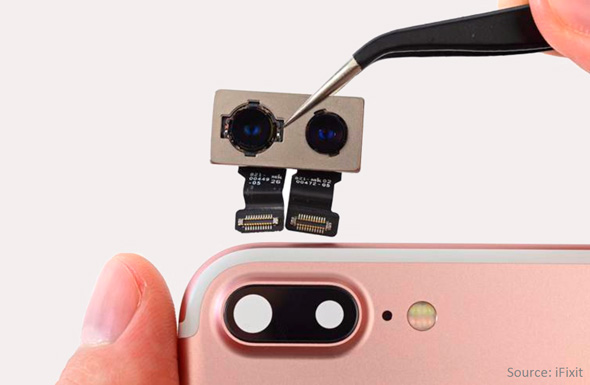 Corephotonics. Photo: PR

Samsung had been one of the leading investors in Corephotonics, having participated in two out of three of the company's funding rounds. Founded in 2012 by optics and miniature digital cameras expert David Mendelovic, Corephotonics develops dual camera technologies designed to improve the performance of smartphone cameras. To date, the company raised $38 million, according to Pitchbook data.

In 2017, Corephotonics sued Apple for patent infringement of its smartphone camera technology. Corephotonics alleged that Apple adapted its patented dual aperture camera technology for mobile devices into the iPhone 7 Plus and iPhone 8 Plus without Corephotonics' authorization.

Samsung was represented in the deal by Adv. Asher Sacks, Adv. Janet Pahima, and Adv. Benjamin Pask of the law firm Herzog Fox and Neeman. Corephotonics was represented by Adv. Sharon Amir, Adv. Daniella Ben-Shalom, and Adv. Idan Amir of the law firm Naschitz Brandes Amir.