Consumer Electronics Importer Ralco Wants In on the Green Gold
Ralco announced a $5.66 million investment in Israeli medical cannabis company Together Pharma on Monday in return for an 11.5% stake
Israeli consumer electronics importer Ralco Ltd. is establishing a foothold in the local medical cannabis industry. Ralco has agreed to a NIS 20 million ($5.66 million) investment in Together Pharma Ltd., an Israel-based company focused on growing, exporting, and distributing medical cannabis, the two announced Monday. Ralco will receive an 11.5% stake in Together Pharma and will also provide the cannabis company with a NIS 5.5 million ($1.56 million) loan.

As part of the deal, Ralco will receive options at NIS 0.3 per share that can be realized over the next five years, depending on Together's market capitalization. If Together reaches capitalization of over NIS 250 million ($70.7 million), Ralco will be eligible for 400,000 options. At a market capitalization of NIS 350 million ($99 million), Ralco will be eligible for another 500,000 options. It will also have the right to appoint a member to Together's board of directors as long as it owns at least 5% of the company. Together's current capitalization stands at NIS 181.66 million (around $51.4 million).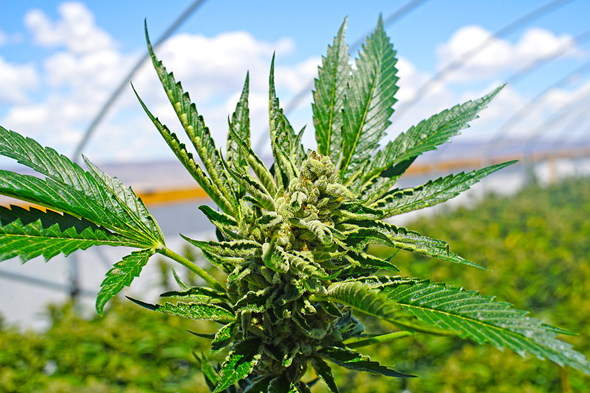 Medical cannabis. Photo: Getty Images
The deal is pending a due diligence process and regulatory approval, which must be completed no later than December 31.
Together has medical cannabis greenhouses spanning 20,000 square meters in central Israel, currently in the initial growing stage, and a 50,000-square-meter farm in Uganda, of which 10,000 square meters have already been planted. The current investment will go towards the completion of its manufacturing facility in Israel and its growing and manufacturing facilities in Uganda.