Rafael Completes Aeronautics Acquisition
In a Monday filing to the Tel Aviv Stock Exchange, Aeronautics, which listed in June 2017, announced it will be delisting on Tuesday
Israeli defense contractor Rafael Advanced Defense Systems Ltd. and Israeli businessman Avihai Stolero have completed the acquisition of drone maker Aeronautics Ltd., Aeronautics announced Monday in a filing to the Tel Aviv Stock Exchange. In its filing, Aeronautics, which listed in June 2017, announced it will be delisting on Tuesday.

The NIS 850 million (approximately $243.5 million) deal was approved by the Israeli government last month.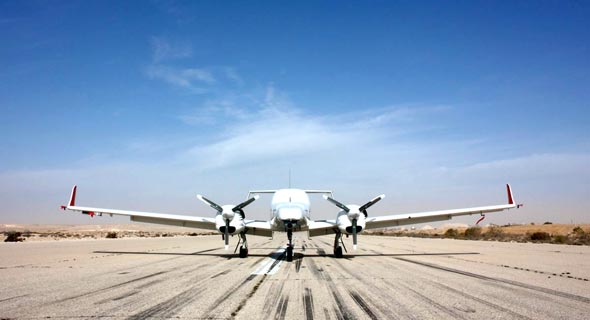 An Aeronautics drone. Photo: PR
Founded in 1997 and based in central Israeli town Yavne, Aeronautics develops military drones and has more than 45 defense, military, and homeland security customers worldwide.