Visa Partners With Three Israeli Fintech Companies
Last year, Visa launched a startup collaboration hub in Tel Aviv with the purpose of integrating new technologies into Visa's payment system
Payments company Visa Inc. has partnered with three Israeli fintech companies through its startup collaboration lab, Innovation Studios, Visa announced Wednesday. The three companies are New York-headquartered instatnt credit startup ChargeAfter Ltd., New York and Tel Aviv-based Mesh Payments Inc., which offers an online cross-border transaction service for small businesses,

and Tel Aviv-based payment platform startup Zooz, acquired last year by online payment company PayU S.A. for an estimated $80 million.

Financial details of the partnerships were not disclosed.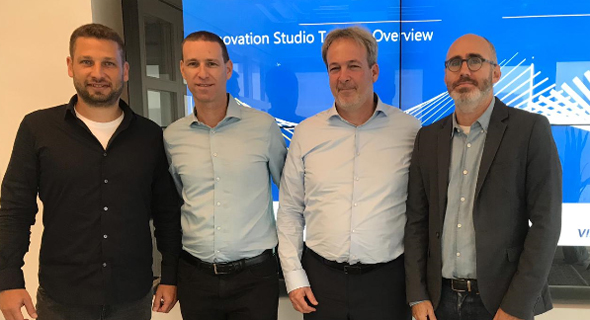 From left: Zooz VP product Nadav Naaman, Mesh CEO Oded Zehavi, ChargeAfter CEO Meidad Sharon, and Visa Innovation Tel Aviv manager Shahar Friedman. Photo: Visa

Seeking to tap Israeli startups, in early 2018, Visa added Tel Aviv to the list of cities in which it operates a startup collaboration lab—an office space where startups can try and integrate their technology with Visa's payment system and reach retailers using Visa payments globally. The company already operates similar labs in cities such as Berlin, Sao Paulo, Stockholm, San Francisco, New York, London, Singapore, and Dubai, according to company statements.