Israeli Hackathon to Tackle Pressing Needs of Kibbutzim, Like What to Do With Banana Waste
In October, 120 participants will partake in a 44-hour hackathon in northern Israel to offer solutions for various agricultural and environmental issues
The Kibbutz Industry Association (KIA) is launching a hackathon to tackle the pressing needs of kibbutzim, the association announced earlier this month. Next month, 120 participants will gather in Emek HaYarden, a regional council in northern Israel, to partake in the 44-hour hackathon.

Issues hackathon participants will attempt to solve include how to automatically remove corn husks without harming the cobs; developing a technology that allows the filling of different types of containers with accurate amounts of water at varying temperatures; developing paper drinking straws as a sustainable alternative to plastic straws; and coming up with uses for leftover organic waste from the banana industry.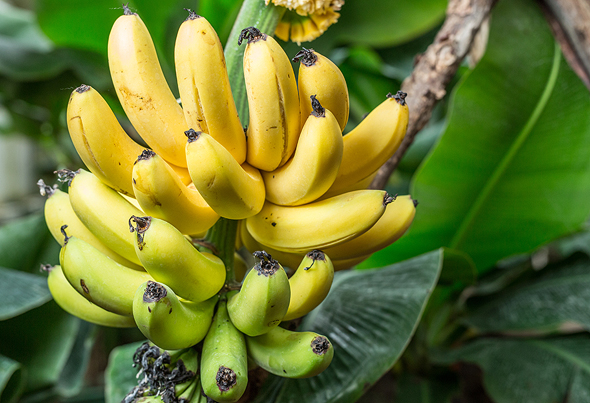 Bananas. Photo: Shutterstock

Among the additional coordinators of the hackathon are Israeli food manufacturer Strauss Group, Kibbutz-founded farming solutions company Tama Plastic Industry Holdings Ltd., Zemach Regional Industries, Kinneret Academic College, and Gevaram Quality Envelopes Ltd.

A once widespread socialist experiment, Israel's kibbutzim have evolved into mostly private entities that make their living off agriculture and manufacturing with differing levels of prosperity. Prime examples are Kibbutz Hatzerim, which founded and still owns a stake in drip irrigation company Netafim Irrigation Inc., 80% of which was acquired by Mexico-based pipes and chemicals company Mexichem SAB de CV in February 2018 at a $1.9 billion company valuation; and Kibbutz Yotvata, which still owns a 50% stake in major dairy manufacturer Yotvata Dairy, the other 50% owned by Strauss since 1997.