Taboola and Outbrain Have Exhausted Every Opportunity to Butt Heads, Says Venture Capitalist
Israeli venture capitalist Chemi Peres, one of the first backers of viral content company Taboola, comments on the company's recent merger with rival Outbrain
One of the greatest challenges that hampered the negotiations between Taboola.com Ltd. and Outbrain Inc. over their merger deal, announced last week, had been the multitude of investors behind each company. The two New York-headquartered content distribution companies, both founded in 2006, raised a combined $300 million in equity funding over the years from some of Israel's leading venture capital funds and other strategic investors. On Taboola's corner, Israeli venture capitalist and Pitango co-founding partner Nechemia ("Chemi") Peres was one of the first investors.

"You work very hard to differentiate yourself in a tough market, and these two companies are not all that different," Peres told Calcalist in an interview following the merger announcement. "I'm pleased they got over the difficulties, merging was the right move any way you look at it, especially now that the two companies have exhausted every opportunity to butt heads."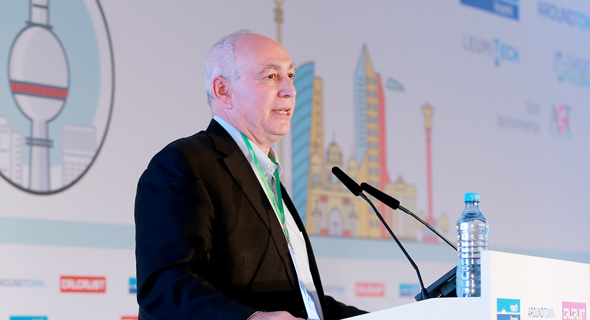 Chemi Peres. Photo: Orel Cohen

According to Peres, the unique DNA of both companies could be combined to create a strong new entity. "The DNA of the joint entity will be so different from that of Facebook or Google," he said. "They will be able to open a new world for users who do not wish to be in the pocket of the two media giants."

On Thursday, it was announced that Taboola had agreed to pay Outbrain shareholders $250 million for a 70% stake in the merged company, which will be headed by Taboola founder and CEO Adam Singolda. The two companies have negotiated a merger on several occasions in recent years, but could not agree on which company will lead the merged entity. Taboola's recent revenue growth has finally put the debate to rest, paving the way for the deal signed on Wednesday.