Israeli Startup Seatback Has a Fix for Bad Posture
Seatback's device, complete with 70 sensors, is embedded into a chair and can alert in the user in real-time when it detects slouching
Commuting for work, spending hours desk-bound at the office, and a few more hours watching television on the couch—it sometimes feels as though all we do is sit. And our tendency to sit for hours has its toll on our health, and on our posture.

Israel-based startup Seatback Ltd. wants to make sitting healthier and more engaging. Founded in 2017 by husband and wife duo Sigal and Or Lustig, the company develops a device that helps users correct their posture and avoid other sitting-related side effects.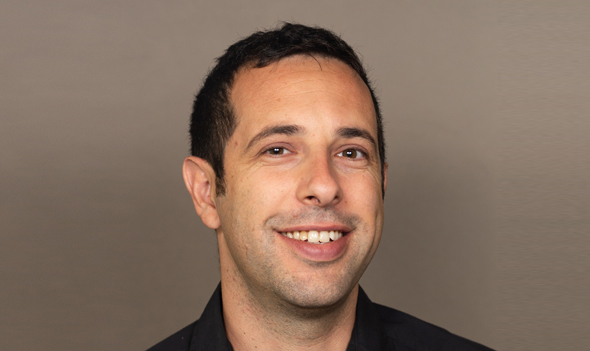 Seatback CEO and co-founder Or Lustig. Photo: Michal Derhy-Vieman

The couple came up with the idea after Sigal, a physical therapist by profession, saw many patients suffering from pain and injuries caused by excessive sitting.

The company's device is embedded into the chair and comes equipped with 70 sensors that send real-time feedback to a user's phone or computer via Bluetooth technology, Seatback co-founder and CEO Or Lustig said in a Monday interview with Calcalist. If a user slouches or sits asymmetrically, a gentle vibration will notify them to get up from the chair or to change their sitting posture, he explained.

The company employs a team of eight people and is based in the northern Israeli city Haifa. Seatback has raised $600,000 to date, Lustig said.