List
9 Startups Helping Breast Cancer Patients Get Better
In Israel, approximately 4,500 women are diagnosed with breast cancer every year
In Israel, approximately 4,500 women are diagnosed with breast cancer every year, according to data from the Israel Cancer Association. In solidarity with international breast cancer awareness month, observed worldwide in October, listed below are nine Israeli startups that can assist breast cancer patients and survivors in their journey to get better.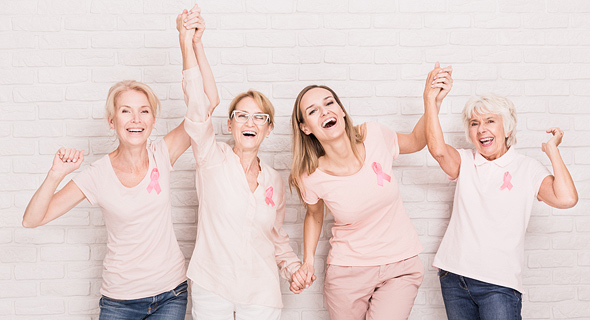 Breast cancer survivors (illustration). Photo: Shutterstock

EZbra

Founded: 2014

Funding to date: $2 million

EZbra Advanced Wound Care Ltd. develops and markets sterile and disposable bras for post-operation breast cancer patients. The company's bra is adjustable for different levels of compression, can be adapted on each side to fit asymmetric breasts, and holds drains in place.

CureDiva

Founded: 2012

Funding to date: $2 million

CureDiva operates a website that functions as both a shopping site and a social network for breast cancer patients and survivors. The company's website sells items including post-surgery tops and bras, hats and head coverings, skincare products, and breast forms.

TrialJectory

Founded: 2017

Funding to date: $500,000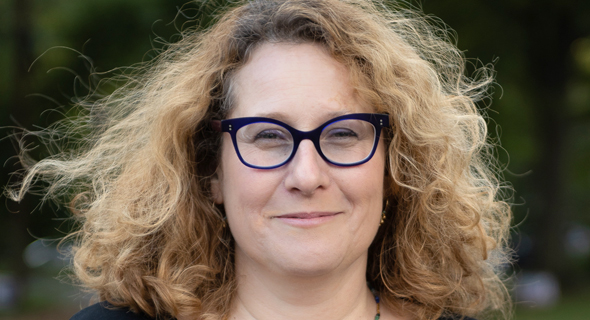 Tzvia Bader, co-founder and CEO of TrialJectory. Photo: PR

TrialJectory Inc. aims to connect cancer patients with the right clinical trial. To use the service, patients, family members, or caregivers need to fill out a form made up of easy to understand questions. Using machine learning algorithms, the system automatically scans existing databases to find matches and narrow down and prioritize available clinical trials to just several of the most relevant ones. The company offers its service to patients for free and relies on finder's fees paid by pharmaceutical companies looking for test subjects as its business model.

Fixnip

Founded: 2015

Funding to date: undisclosed

Fixnip Ltd. develops nipple implants for women who have undergone breast reconstruction surgeries. The company's products are hypodermic and made of silicone. Inserting the company's implant requires a minimally invasive procedure that can be carried out in less than 20 minutes, according to the company's website.

Vayyar

Founded: 2011

Funding to date: $81 million

Vayyar Imaging Ltd. develops 3D imaging sensors that can see through human tissue, using low-power radio wave technology. Vayyar's technology can be used to detect early-stage breast cancer and provides doctors with 4D images of breast tissues, according to company statements.

IceCure

Founded: 2006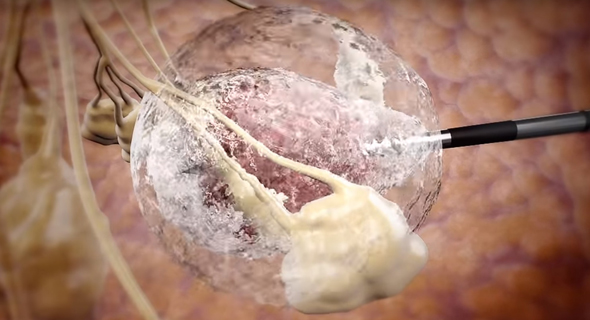 A rendering of IceCure's technology. Photo: IceCure Medical Ltd.

Tel Aviv-listed IceCure Medical Ltd. develops a device that functions as an ultrasound imaging-guided probe that injects liquid nitrogen into a tumor, freezing the cancerous tissue in a process called cryoablation. Last year, the company announced that its device will be used in Israel on patients suffering from breast cancer and malignant kidney tumors.

Belong.Life

Founded: 2014

Funding to date: $17.1 million

Belong.Life, incorporated as Belongtail Ltd., operates a social media network for cancer patients, caregivers, and healthcare providers. Belong.Life's mobile app has over 200,000 users, according to the company's website. In addition to being a social media network, the company's app also offers cancer patients online chats with radiologists and oncologists, and access to clinical trials related to their specific type of cancer.

Ibex

Founded: 2016

Funding to date: $13.6 million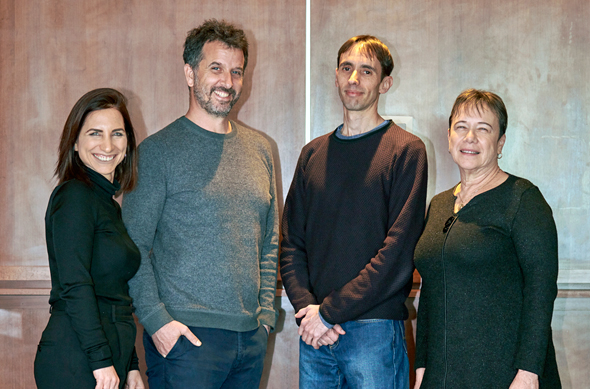 Ibex. Photo: PR

Ibex Medical Analytics Ltd. develops a diagnostic system that uses computer vision, machine learning, and electronic medical records to confirm cancer diagnoses of tissue biopsies. Ibex's technology does not replace the doctor, only offers a second opinion that can minimize the risk of human error, Ibex co-founder and CEO Joseph Mossel, told Calcalist earlier this year. The company is currently working to expand its diagnostic offering to additional types of cancer, including breast cancer and gastrointestinal cancer.

Real Imaging

Founded: 2004

Funding to date: $1.6 million

Real Imaging Ltd. develops technology for detecting breast cancer by analyzing blood vessels in the breast. The company's technology uses structured-light projection infrared imaging technology to construct 3D vascular maps of the breasts.