SodaStream to Offer Concentrates for Homemade Pepsi, Mountain Dew
Concentrates for making 10 of PepsiCo's most popular soft drink brands at home will soon be available in Sweden and Norway
SodaStream users could soon enjoy homemade Pepsi, 7 Up, and Mountain Dew. Israeli at-home water carbonation products company SodaStream International Ltd. will start offering concentrates for 10 of its parent company PepsiCo Inc.'s most popular soft drink brands, SodaStream announced Wednesday.

The financial savings for consumers will be marginal—homemade soft drinks will cost about $0.93 per liter instead of $0.95 for a pre-bottled product—but the main advantage will be a reduction in the use of disposable plastic bottles.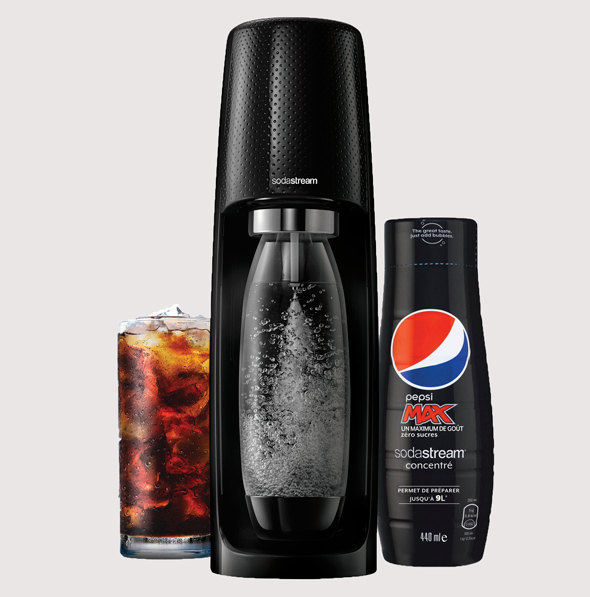 SodaStream's at-home Pepsi concentrate. Photo: Avishag Shaar-Yashuv

The concentrates will be manufactured at SodaStream's factory in southern Israeli town Ashkelon and will only be available at first in Sweden and Norway. Distribution in Germany and France will begin March 2020.

PepsiCo's main competitor, The Coca-Cola Company, made a similar attempt at offering a homemade soft drink maker for its brands in 2015, but failed, arguably due to the product's relatively high price tag.

PepsiCo acquired SodaStream for $3.2 billion last year.