Analysis
Adam Neumann Gets a Cushy Exit
Despite being the orchestrator of the biggest tech fiasco of the year, WeWork's co-founder and former CEO will walk away with his billionaire status intact. The real losers are the employees and the company's shareholders
Even if Adam Neumann's reputation took an immense hit over the past few months, the support package SoftBank announced for WeWork Wednesday is proof that he is a rare talent indeed. Few would have been able to walk away from their company crashing from a valuation of $47 billion to a valuation of $8 billion—an 83% decrease in a few short months—with $1.7 billion in their pocket.

Despite being the orchestrator of the biggest tech fiasco of the year, WeWork's co-founder and former CEO will keep his billionaire status intact. Still, it is a far cry for a man who three months ago, when a valuation of $65 billion for WeWork seemed a real possibility, was worth nearly $14 billion.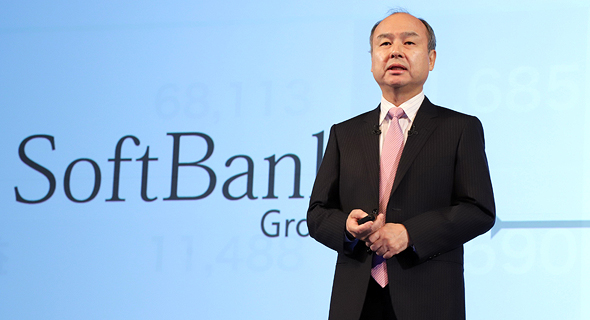 SoftBank founder and CEO Masayoshi Son. Photo: Reuters

SoftBank founder and CEO Masayoshi Son, who showered Neumann and WeWork with almost $11 billion over the past few years, is now willing to shell out quite a lot of money to cut Neumann's ties to the company. Neumann, who was already ousted as CEO in September, will now be stepping down as chairman of the board as well, losing his influence and keeping only a minor stake and a symbolic role as a board observer.

SoftBank's offer, accepted by WeWork's board, will see it provide the struggling company with $5 billion in new financing, a $3 billion tender offer to existing shareholders, and the acceleration of an existing commitment for another $1.5 billion in funding, resulting in Softbank increasing its stake from 29% to around 80% fully diluted.

According to Reuters, in addition to the $1 billion Neumann will receive for his shares, SoftBank has agreed to pay him $185 million for a four-year position as a consultant, and to extend him a $500 million loan to repay a credit line from JP Morgan. The bank reportedly made a takeover offer to WeWork as well, bringing up the possibility of organizing a $5 billion debt package for the company, but the board went with SoftBank's offer.

SoftBank's support is intended to ensure WeWork could keep its head above water and not find itself in trouble with its creditors. While estimates are that the company had $2.5 billion left in its coffers as of the end of June, WeWork burnt through a similar amount in the first six months of 2019, meaning that even with its new cost-cutting measures the company may find itself broke by the end of the year.

WeWork's current situation is the judgment day scenario no tech company or investors want to consider. But Neumann himself has emerged as somewhat of a winner, and SoftBank can perhaps recuperate its losses in the future if WeWork manages to stabilize. It is the remaining shareholders and WeWork's employees who will suffer most of the repercussions.

WeWork grew rapidly in recent years, reaching around 12,000 employees. Not including the 2,000 something who will be cut as soon as WeWork scrounges up enough money for severance pay, the rest may be considered lucky, as SoftBank will buy their shares. But considering most joined the company when it was valued much higher than $8 billion, it will be a disappointing deal. Employees who agreed to lower salaries in return for more options will find a wide gap between what their options were worth on paper and what SoftBank will be willing to pay.

SoftBank's main challenge now will be to stop WeWork's troubles from snowballing the company into collapse and quiet down the media storm that surrounded the company since its disastrous prospectus was published. It needs to do so not just to conserve its investment, but because Masayoshi Son's entire investment model has now been called into question, right when he is trying to raise his second Vision fund. Unlike WeWork's other investors, he has managed, at least for the time being, to avoid cementing his loss via an IPO or a takeover by another shareholder.

In the long-term, Son will likely attempt to sell or list WeWork at a higher valuation, even if no one is dreaming anymore of the $47 billion price tag he himself has set for the company in January. In today's climate, even achieving a valuation of $10 billion to $15 billion—the valuation Wall Street was willing to give before WeWork's problems spiraled out of control—will be considered a success. The question that now remains unanswered is what level of exposure Neumann will have to future lawsuits, which will undoubtedly come.

Though WeWork has now stabilized, for the next few months at least, leaving its investors to deal with the situation as they best may, there is another group that has been tracking the company's downward spiral with worry: Airbnb's shareholders. Like WeWork, Airbnb, which is planning an IPO for early 2020, is aiming for a company valuation of $30 billion. And like WeWork, the company has just last week revealed mounting losses.