Ad-Blocking Startup Namogoo Raises $40 Million
Namogoo offers websites and online businesses a service that blocks unauthorized ads and distracting content that may disrupt customer experience and engagement
Ad-blocking SaaS startup Namogoo Technologies Ltd. announced on Thursday the completion of a $40 million series C funding round led by Connecticut-based venture firm Oak HC/FT Partners LLC. Existing investors Blumberg Capital, GreatPoint Ventures, and Hanaco Venture Capital also participated. To date, the company has raised $69 million.

Namogoo offers websites and online businesses a service that blocks unauthorized ads and distracting content that may disrupt customer experience and engagement. "The most common example is when you are visiting a website, and there is a banner or an ad that sends you to another website," Namogoo co-founder Chemi Katz told Calcalist Thursday. "Sometimes, these banners are implemented so well you don't even realize they are not an authorized component on the website," he said. According to him, some other customer hijacking tools are so stealthy that people may not even realize they have ventured away to a new corner of the web.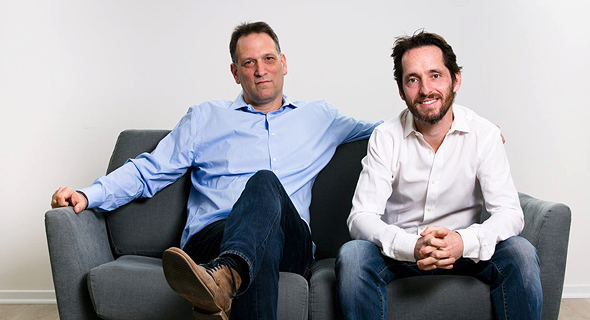 Namogoo co-founders Chemi Katz and Ohad Greenshpan. Photo: Efrat Sa'ar

"It is all inside the grey area," Katz said. "The companies doing these things can be as small as two people working out of a garage or as large as major public companies. What they do is take the advertising world to its limit. Some of it may be immoral, but most of it is legal," he said.

Founded in 2014 by Katz and Ohad Greenshpan, Namogoo list brands such as Lenovo, Asics, Saks Fifth Avenue, Samsonite, Tumi, and Office Depot among its clients. The company employs a team of 100 in central Israel, Boston, and London.

The new round is meant to help Namogoo expand its line of products. Recently, the company introduced a new product designed to protect user privacy from third and fourth-party vendors. According to Katz, the new product is part of an effort to expand beyond e-commerce and into the fintech sector.