Spacecom CEO Steps Down
David Pollak has led the Israeli satellite company for 24 years
David Pollak is stepping down as CEO of Tel Aviv-listed satellite company Space Communication Ltd., also known as Spacecom, the company announced in a stock exchange filing Thursday. Pollak, 67, has led Spacecom for 24 years. The company's board of directors has yet to announce who will step into Pollak's shoes.

Spacecom was spun off government-owned Israel Aerospace Industries Ltd. (IAI) in 1993, with the goal of marketing AMOS-1, the first Israeli-made satellite. The company went public in 2005.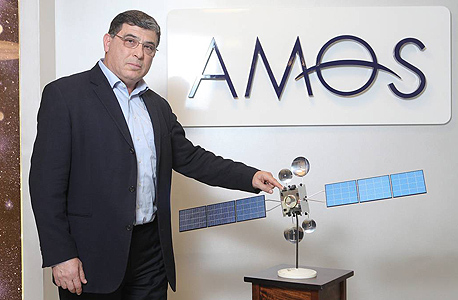 David Pollak, Spacecom's exiting CEO. Photo: Orel Cohen

Spacecom had been struggling to bounce back after it losing its AMOS-6 satellite in a launchpad explosion in 2016. The lost satellite cost the company a $95 million contract with Facebook and a $285 million acquisition deal with Shanghai-listed telecommunication technologies supplier Beijing Xinwei Technology Group Ltd. Over the next three years, Spacecom's stock dropped by over 70%, with delays related to another satellite, AMOS-8, exacerbating its financial troubles. The company finally reached profitability again in 2018.

In August, Spacecom successfully launched its newest satellite, AMOS-17, intended to replace the lost AMOS-6.