WeWork Faces SEC Investigation, Report Says
On Saturday, Bloomberg reported the SEC is looking into potential conflicts of interests and WeWork's aggressive fundraising leading up to its failed IPO endeavor
Coworking space company WeWork is facing a preliminary U.S. Securities and Exchange Commission (SEC) investigation into possible violations regarding its failed attempt to go public in September, Bloomberg reported Saturday.

The SEC is looking into potential conflicts of interests and WeWork's aggressive fundraising leading up to its initial public offering endeavor, according to the report.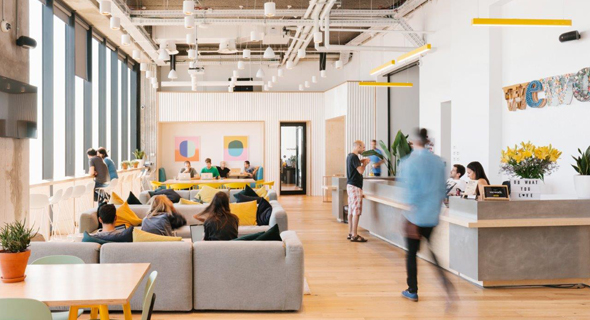 A WeWork site in Tel Aviv. Photo: Eyal Marilus

Last week, several media outlets reported WeWork lost $1.25 billion in the third quarter of 2019, more than double the $497 million in losses it recorded during the same period in 2018.

On Friday, CNBC reported T-Mobile USA's CEO John Legere will not be stepping in to steer WeWork as its new CEO, refuting previous reports.