Teva Up 25% on NYSE Since Third Quarter Reports
The Israeli drugmaker closed 8.74% up on Friday after a Cleveland County District judge reduced the fine placed on Johnson and Jonhson in Oklahoma by $107 million, citing a math error made in the original ruling
Teva Pharmaceutical Industries Ltd. has had one of its best weeks in recent memory. The Israeli drugmaker closed 8.74% up on NYSE on Friday after a Cleveland County District Judge reduced a fine placed on Johnson and Jonhson in Oklahoma by $107 million, stating he had made a math error in the original ruling. Teva, who was one of the defendants in the state's opioid-related lawsuits, settled out of court with an $85 million payment in May. Johnson and Johnson chose to go to court and was originally fined $572 million but appealed.

Since Teva published its third quarter reports for 2019 earlier this month, the company has jumped 25% on NYSE, bringing it to an almost six months high. Even after its recent recuperation, however, Teva has a market capitalization of $11.15 billion, almost 40% under its market capitalization at the beginning of 2019.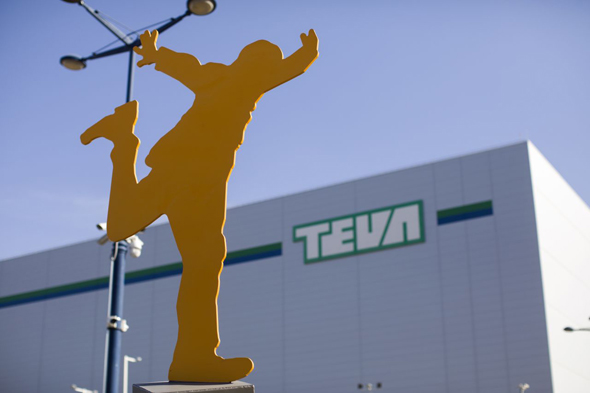 Teva. Photo: EPA

The recent hike is the result of several pieces of good news for Teva, some only indirectly related to the company. Most of the large drug companies involved in the U.S. opioid abuse-damages lawsuits have seen their stock rise following Judge Thad Balkman's decision Friday. Barring Purdue Pharma, which filed for bankruptcy, Johnson and Jonhson's case is considered the biggest and most representative, with the plaintiffs originally asking for a $17 billion fine. Investors are interpreting the half-billion dollar fine eventually levied on the company, and the decision to lower it further now, as a positive sign for the eventual settlement of all companies.

The Johnson and Jonhson news comes at a good time for Teva, after JP Morgan upgraded the company's stock from "underweight" to "neutral" last week. An underweight recommendation is an implication to stay away from a stock, but now the bank's analysts have said that despite long-term uncertainty, in the near-to-mid term, Teva is stabilizing. The report is based on Teva's third quarter reports, which showed the diminishment rate of Copaxone's revenues is slowing, and on the launch of Teva's anti-cancer biosimilar Truxima, which has significant market potential. Teva also recently announced a $1.5 billion debt tender offer intended to help it manage the debentures it needs to repay in 2020 and 2021.