JVP, Mellanox Win Tender to Promote Tech Innovation in Haifa
Haifa is Israel's third largest city, but, according to a 2016 government report, it is only home to 4.5% of Israeli startups and 6.4% of mature tech companies
Israeli government investment arm, the Israel Innovation Authority (IIA), has selected ILAB Group as the winner of a tender to promote tech innovation in northern Israeli port city Haifa, IIA announced Sunday. ILAB is composed of Jerusalem Venture Partners (JVP), Israeli chipmaker Mellanox Technologies Ltd., nonprofit Israel Initiative 2020 (ii2020), and the city's business development center Mati Haifa.

IIA will grant ILAB NIS 25 million (approximately $7.2 million) for a four-year period, which the group will match.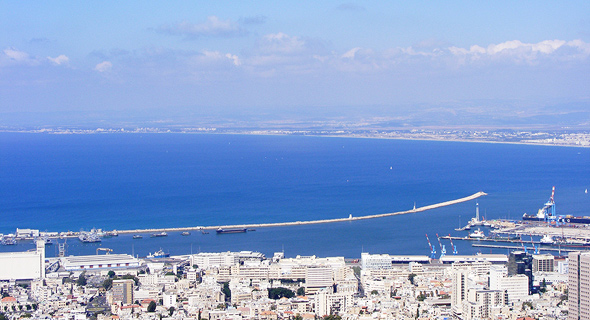 Haifa port. Photo: Nirit Han
As part of the initiative, focusing on digital health, energy, environment, industry 4.0, and smart mobility, ILAB will support 150 startups through the establishment of dedicated work spaces and acceleration programs. The group will set up an innovation center in Haifa's downtown area that will include shared work spaces and innovation labs for startups.
Haifa is Israel's third largest city, but, according to a 2016 government report, it is only home to 4.5% of Israeli startups and 6.4% of mature tech companies.
Last year, Haifa announced it is launching a new digital health complex in the downtown area, initiated by ii2020.