3D Imaging Sensor Company Vayyar Raises $109 Million
Vayyar develops 3D imaging sensors that can see through human tissue, most man-made surfaces, and barriers such as smoke and steam using low-power radio wave technology
Israel-based 3D imaging sensor company Vayyar Imaging Ltd. has raised a $109 million series D funding round, the company announced Wednesday. The round was led by Koch Disruptive Technologies (KDT), the venture capital arm of Koch Industries Inc., with participation from Regal Four and existing investors Battery Ventures, Bessemer Ventures, Israel Cleantech Ventures (ICV), ITI Venture Capital Partners, WRVI Capital, and ClalTech, the Tel Aviv-based venture investment arm of the New York-based Access Industries. The new round brings the company's total equity raised to date to $188 million.

Founded in 2011 and based in the Tel Aviv suburb of Yehud, Vayyar develops 3D imaging sensors that can see through human tissue, most man-made surfaces, and barriers such as smoke and steam using low-power radio wave technology. Initially focusing on early-stage detection of cancer, the company has developed a multipurpose sensor that can be used across various industries.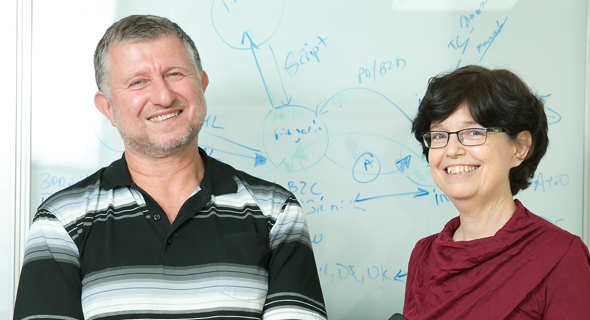 Vayyar co-founders Naftali Chayat (left) and Miri Ratner. Photo: Orel Cohen
The company is working towards opening offices in both Jerusalem and the northern Israeli city of Haifa in the coming weeks that will employ dozens of people, Vayyar CEO Raviv Melamed said in a Wednesday interview with Calcalist.
In January, the company unveiled its fall detection system that automatically calls the user's emergency contact once a fall is detected. The sensor's stationary placement, meant to be hung on a wall, means users do not need to wear special gear or make any deliberate movement in order to get emergency assistance.