WeWork to Lay Off Dozens of People in Israeli R&D Center
Nearly 70 of the company's employees in the country, most of them on its development team, were called in for pre-layoff hearings on Thursday
Following reports of massive layoffs worldwide by coworking space company WeWork, the company began downsizing its Israel research and development center on Thursday, according to one person familiar with the matter who spoke to Calcalist on condition of anonymity. According to the person, 67 of the company's employees in the country, most of them on its development team, were called in for pre-layoff hearings.

Once the process is complete, WeWork will have about 250 remaining employees in Israel, 150 of them developers. The person estimated there will not be a second layoff wave in the country.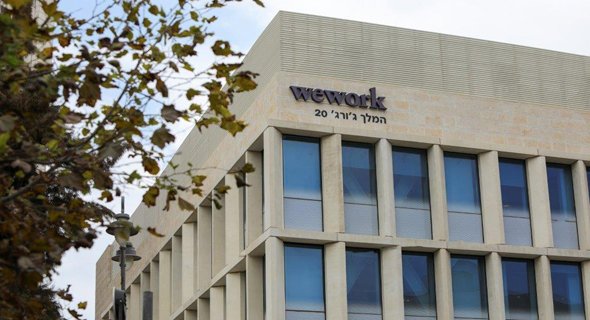 WeWork, Jerusalem. Photo: Eyal Marilus

A spokesman for WeWork confirmed the layoffs, saying they were part of the company's overall reorganization process.

On Sunday, the New York Times reported that WeWork intends to fire at least 4,000 people globally in an attempt to recuperate from the downward spiral it has been on since its failed attempt to go public in September.