Sequoia Capital Leads $65 Million Round for Sales Conversation Analytics Startup Gong
Gong develops speech recognition technology that provides sales representatives with real-time insights into their interactions with customers by analyzing recorded phone calls
Israel-based conversation analytics startup Gong.io Ltd. has raised $65 million in a round led by Sequoia Capital, Gong announced Tuesday. The current round brings Gong's total funding raised to date to $134 million.

Existing investors Battery Ventures LP, Norwest Venture Partners, Check Point co-founder Shlomo Kramer, Wing Venture capital, NextWorld Capital, and Cisco Investments, the venture capital arm of multinational networking hardware and telecommunication company Cisco Systems, also participated.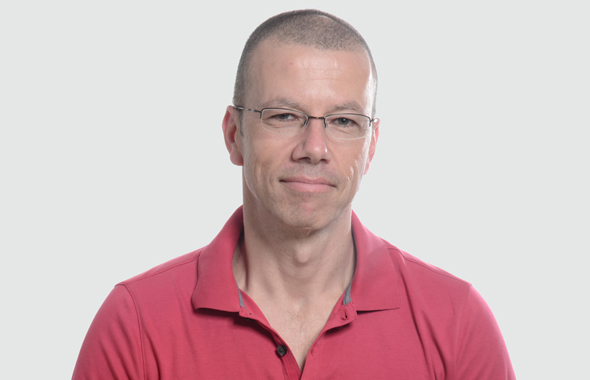 Gong co-founder and CEO Amit Bendov. Photo: Ronen Akerman

Of the $40 million Gong raised just a few months ago, $39 million is still in the bank, according to CEO Amit Bendov. ״You raise funds not when you need to but when you can, and the market is currently in a very good place," Bendov said in an interview with Calcalist. "It's all good and well now, but if tomorrow we will run into a little difficulty, it is better to have the money," he said, adding the company would otherwise have to raise funds next year.

Founded in 2015 and based in Herzliya, a town in the Tel Aviv area, Gong develops speech recognition technology that provides sales representatives with real-time insights into their interactions with customers by analyzing recorded phone calls to track keywords and topics within a conversation.

Gong doubled its workforce to over 200 people in the past year and intends to hire an additional 150 employees by the end of 2020, according to the company's statement.