Israeli Tech Leaders Appeal to Supreme Court to Dethrone Prime Minister Netanyahu
Last month, Netanyahu became the first sitting prime minister in Israel's history to be indicted in a criminal case having been charged with bribery, fraud, and breach of trust in three separate corruption cases
Leading figures of Israel's tech industry have appealed to the Israeli Supreme Court against Prime Minister Benjamin Netanyahu and Israel's Attorney General Avichai Mandelblit. A new petition signed by nearly 70 of Israel's tech, academia, and security sectors' leaders calls on the Supreme Court to issue a declaratory order asserting that the role of prime minister could not be awarded to a lawmaker indicted in a criminal case. The petition, which was reviewed by Calcalist, was submitted Sunday.
Last month, Netanyahu became the first sitting prime minister in Israel's history to be indicted in a criminal case, having been charged with bribery, fraud, and breach of trust in three separate corruption cases. The prime minister's indictments come at a time when Israel's political system is at a standstill, following two divisive, costly, and ultimately inconclusive elections in 2019.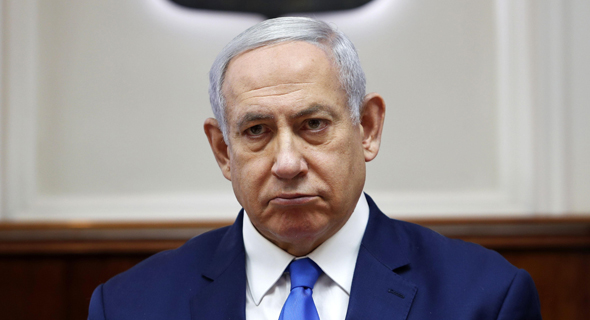 Benjamin Netanyahu. Photo: AFP
While his efforts to form a steady government have yet to bear fruit, Netanyahu is still a leading candidate for the prime ministership. Should he be forced to step down, it could be instrumental in helping Israel avoid a third, economically devastating election in the coming months.
Israel has been governed by an interim government with limited power since April.
Among the signatories are Orna Berry, a senior tech executive and venture capitalist, Shai Wininger, president of insurance startup Lemonade Inc., David ("Dadi") Perlmutter, former chief product officer and vice president at Intel, Eden Shochat, a partner at Tel Aviv-based venture capital firm Aleph Venture Capital, and entrepreneur and venture capitalist Dov Moran. Entrepreneur Barak Hachamov, Pitango Venture Capital Managing General Partner Aaron Mankovski, Vice President of Broadcom Israel Shlomo Merkel, and venture capitalist Tal Barnoach also signed. The group is represented by Attorney Daphna Holtz-Lechner.
Last month, more than 70 prominent Israeli businesspeople signed a letter addressed to Israeli lawmakers, calling for immediate action to prevent a third election as well as the establishment of a new, "uncorrupt" government.
That same week, another group of local tech luminaries published a public appeal addressed to the Israeli prime minister, urging him to resign. That letter, initiated by Tel Aviv-based venture capital firm Qumra Capital, was signed by the firm's three partners—Sivan Shamri Dahan, Boaz Dinte, and Erez Shachar. Mellanox's founder Eyal Waldman, and other venture capitalists and tech entrepreneurs were also among the signatories.