Automated Broadcasting Company Pixellot Acquires VidSwap
Pixellot develops production technologies that provide live, multi-angled, HD broadcasts of sporting events
Israel-based automated broadcasting company Pixellot Ltd. has acquired Minnesota-based sports video editing and analytics startup VidSwap, the former announced Monday. Financial details of the acquisition were not disclosed.

VidSwap's team of 30 employees will be integrated into Pixellot.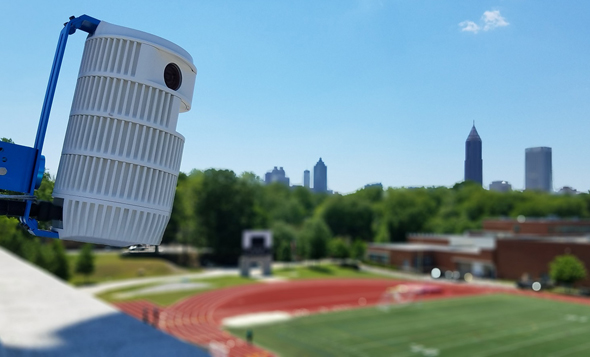 Pixellot's technology. Photo: PR

Founded in 2013, Pixellot develops production technologies that provide live, multi-angled, HD broadcasts of sporting events. The company's software uses a system of cameras that cover the entire venue to monitor and broadcast the flow of the game without the need to deploy employees on site.

Pixellot broadcasts over 80,000 hours a month from 6,000 sports fields and courts around the world, according to company statements. The company's automated broadcasting technology can be found at some of the world's most renowned soccer clubs, including FC Barcelona, Real Madrid, and Chelsea Football Club.

Pixellot employs some 140 people and has raised $39 million to date, according to Pitchbook data. Earlier this month, Rio De Janeiro-headquartered media company Grupo Globo Media S.A. invested $3.3 million in the company.