Sports Tech Startup PlayerMaker Raises $10 Million
PlayerMaker develops a data-based soccer coaching tool designed to analyze metrics derived from motion sensors installed on players' shoes
Sports tech startup PlayerMaker, incorporated as Motionize Israel Ltd., has raised a $10 million series B funding round, the company announced Monday. The round was led by Shanghai and Singapore-based venture capital firm FengHe Group

Based in Tel Aviv and London, PlayerMaker develops a data-based soccer coaching tool designed to analyze metrics for physical, technical, and biomechanical performance. To collect data, PlayerMaker uses motion sensors installed on players' shoes to track such indicators as gait and ball contact. PlayerMaker's technology is used by teams including AFC Wimbledon, Argentina's Olympic national team, Manchester City, and Israel's Maccabi Tel Aviv F.C. Founded in 2014, the company now employs 45 people, according to Pitchbook data.

In May, PlayerMaker announced that former soccer player and famed Arsenal F.C. coach Arsène Wenger invested an undisclosed amount in the company and has joined the company in the role of operating partner.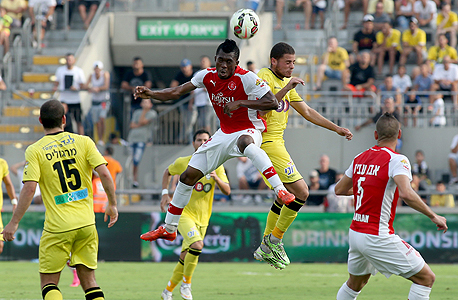 Soccer (illustration). Photo: Oz Mualem