Medical Aesthetic Company InMode in Talks for Secondary Offering
The Israel-based company listed on Nasdaq in August at a $450 million company valuation but has since reached a $1.3 billion market capitalization
Israel-based InMode Aesthetic Solutions Ltd. is gearing for a secondary offering valued at hundreds of millions of dollars, according to one person familiar with the matter who spoke with Calcalist on condition of anonymity. Moshe Mizrahi, the company's co-founder and CEO, has been holding talks with Wall Street banks over the past few weeks to advance the matter, the person added.

InMode, which develops medical aesthetic devices using radio-frequency energy technology capable of penetrating subdermal fat, was founded in 2008 with a $3 million investment. The company listed on Nasdaq in August, raising $70 million at a $378 million pre-IPO valuation and a $450 million post-IPO company valuation. InMode now trades at a market capitalization of $1.3 billion, after peaking at $1.6 billion.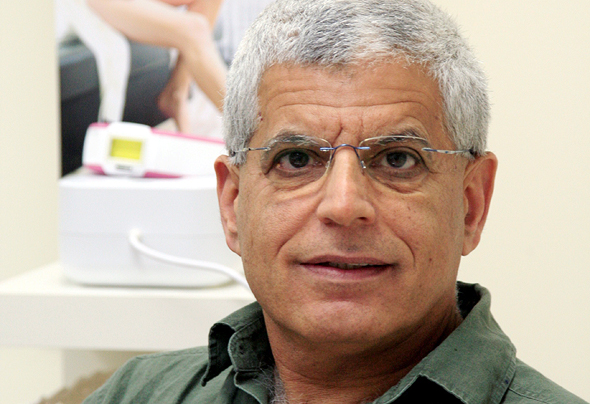 Moshe Mizrahi. Photo: Eran Yuppy Cohen

Around 30% of the company's stock is held by employees, who might participate in the secondary offering. Large shareholders expected to participate are Israel HealthCare Ventures (IHCV), which holds a stake valued at $130 million; co-founder and chief technology officer Michael Kreindel, who holds $140 million worth of shares; and Mizrahi himself, who holds stock valued at $162 million.

The main boost to InMode's stock came from the good financial reports it published following its IPO. For the third quarter of 2019, the company reported sales of $40 million and a net profit of $16.2 million, attributing the growth in sales to an 88% increase in its non-U.S. markets. The U.S. is still responsible for 77% of the company's earnings. InMode reported gross profit of 87% and operating profit equal to 40% of its earnings. For the first nine months of 2019, the company reported sales of $109 million, a 59% increase year-over-year, and net profit of $42 million.

InMode is not the first medtech company Mizrahi helped found and successfully list. Israel-based medical device company Syneron Medical Ltd., which went public in 2004 according to a company valuation of $263 million, nearly tripled its market capitalization with a few months before announcing a secondary offering in which Mizrahi participated.