Intel Most Active Multinational in Israel, Google Leads on Acquisitions, Report Says
362 multinational companies operated in Israel in 2019, making $983 million in foreign corporate investments across 196 deals
Intel was the most active multinational corporate in Israel between 2014 and 2019, participating in 52 investment rounds and buying five local companies for a total of $17.5 billion, according to a new report published jointly by Tel Aviv-based research firm IVC Research Center Ltd., Israel-based GKH Law Offices, and umbrella organization Israel Advanced Technology Industries (IATI). The two most active multinationals in the past five years in terms of just acquisitions, however, were Google, with 10 deals, four of them acquihires, and Microsoft, with eight, according to the report.

IVC published its 2019 report on the contribution of multinational companies to the Israeli tech ecosystem on Thursday. The report surveyed the 362 multinationals currently operating in the country, 63% of which are U.S.-based. The data may still be updated somewhat by the end of the year.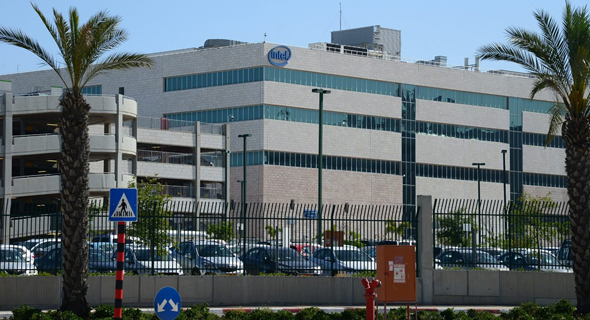 Intel's Kiryat Gat facility. Photo: Herzl Yosef

Multinational activity in Israel has been on a slow rise for years, with the current number being a record high. Nineteen new companies opened or acquired control of a research and development center in the country in 2019, with just six closing local operations in contrast. The three top technology sectors are machine vision, IoT, and cybersecurity, with 115, or 32% of all multinational companies, operating in at least one of these sectors. Fourth and fifth place go to fintech and automotive technologies, respectively.

Multinational companies employ around 62,000 people in the country, with branches clustered mostly in Israel's central cities—Tel Aviv, Herzliya, and Petah Tikva—and another smaller aggregation in northern cities Haifa and Caesarea. Southern town Kiryat Gat is also on the map thanks to Intel's fabrication facilities located there, which employ over 4,000 people. That is an aberration, as most multinationals employee between 10 and 50 people in the country, with only 24 companies employing less than 10 and only 10 companies employing between 1,000 and 5,000. Intel surpesses them all by far, with around 13,000 employees in the country.

After Intel's investment activity, Samsung comes in second, with participation in 36 investment rounds between 2014 and 2019. Qualcomm is third with 28, followed by EMC with 26, Cisco Systems with 22, and Mitsui & Co. with 21. In 2019, foreign corporate investments in Israeli companies reached $983 million across 196 deals, down from $1.015 billion across 281 deals in 2018, but up from $761 million across 230 deals in 2017.

Overall, multinationals are expected to pay around $8.85 billion in employment taxes to the Israeli government this year—around 2.6% of Israel's expected gross domestic product (GDP) for 2019 and 18% of the country's total income from direct tax.