On Target
The City of the Future
The time has come for urban planning to rely on technological solutions
What do shared e-scooters, coworking spaces, food delivery, and smart traffic lights have in common? They are the foreground on which technology and the city meet, creating the industry sector called urban tech. No less than $75 billion were invested in urban tech companies over the past three years, 17% of all global venture capital investments. Uber, WeWork, Wolt, and Bird are the superstars of this world, but countless companies that touch on every aspect of city life operate alongside them. During CES Las Vegas 2019, the number of urban tech companies showcasing their wares was higher than the number of gaming or drone companies. In other words, the sector is on fire.

Smart cities are a buzzword, but in urban tech terms, they are not in high demand. In 1900, two out of every 10 people lived in a city. By 2010, half of the world's population lived in cities, and the United Nations estimates that by 2050, 70% of people will live an urban lifestyle. Cities are struggling to keep up, however; there's heavy traffic, increased energy consumption, and other crowding-induced aggravations that have yet to receive a technological solution. E-scooters and carpooling may alleviate traffic congestion by a margin, coworking spaces may lower energy expenditure a little, but smart city technologies are supposed to take care of those problems from the top down in a more controlled manner, and thus their importance. This specific sector, however, is not all that hot among investors. Between 2016 and 2018, smart city startups received just 7% of investments in urban tech, less than was invested in e-scooter or coworking startups. Most of the investments in the sector went to travel and delivery companies.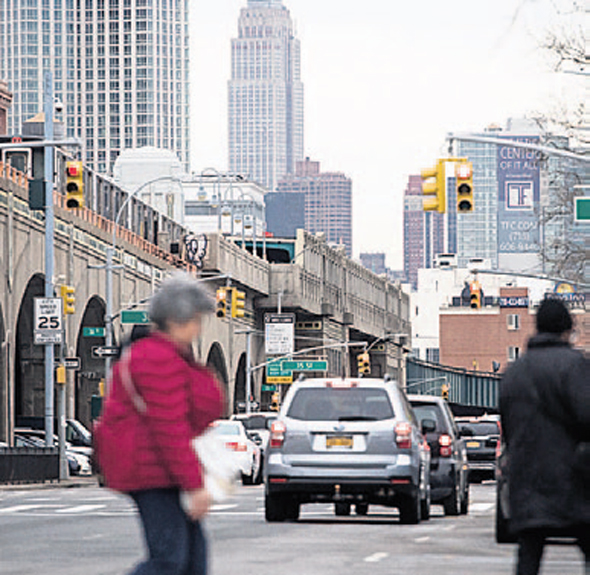 New York. Photo: Bloomberg

Awareness of urban tech is high, and $80 billion were allotted globally in 2018 for infrastructure projects, but the challenge is working with local authorities and governments, according to Eyal Hoffman, managing partner at Highroad, an innovation center and startup launchpad focused on urban tech. A city, even if it is progressive and has an awareness of innovation, takes around two years to approve a project, he said—very different from the timeframes according to which startups operate, contributing to the difficulty in raising funding. Furthermore, solutions are not always "brilliantly simple," Hoffman said, meaning many early stage startups in the sector end up swallowed by large companies that are experienced at working with the public sector.

The top star of the industry is Sidewalk Labs, owned by Google, which is attempting to bring the corporation's technologies to the ground, to a new city that is also based on autonomous vehicles. Sidewalk is currently in the midst of an ambitious project in Toronto; the city's boardwalk area is planned to be made over into an advanced neighborhood, with accessible housing prices, comfortable transportation, and environment-friendly characteristics. The company intends to construct local buildings using innovative technologies that will cut prices, plan the streets and business locations in a way that will encourage the use of public transportation, and provide all energy using non-polluting sources located in the city itself. Public spaces are supposed to be available for use at all hours—a challenging ambition in the Canadian climate, which will supposedly be solved by "weather planning." What does that mean? Presumably, roofed parks. In the meanwhile, the program—detailed over 196 pages—is still a futuristic vision, but the final approval from the city, which owns the land, is expected in the next few months.

A company that is currently at a more mature stage of seeing its vision for a new urban lifestyle realized is Israeli startup Venn City, which raised $40 million to date. There are no technological breakthroughs here. The company offers an app used to build neighborhood communities that help residents find apartments, assist local businesses, and also try to help with the loneliness people often experience in the big city. Three such communities already exist in Tel Aviv, Berlin, and New York, and the company makes money off apartments it leases and memberships to services like laundromats and cultural events. Based on its experience with these communities, the company claims the number of residents reporting loneliness was cut by half.

Another Israeli company that is drawing attention overseas is Valerann Home, which developed a wireless, sensor-based road monitoring system that provides real-time, high-resolution information to a monitoring center, with an emphasis on abnormal events such as cargo that fell off a truck or a stalled vehicle. This immediate alert is supposed to help cut down on traffic accidents and also support autonomous vehicles when those come into wide use. The company already collaborates with Robert Bosch GmbH and Jaguar Land Rover.