On Target
HR Tech: Can AI Recruitment Lead to a More Diverse Workspace?
The AI that helps companies recruit talent is burdened by the same biases as the humans that trained it
A minor scandal shook Amazon a year ago when U.S. media reported that the e-commerce giant prefers men. Or, more accurately, that Amazon's super-secret system for finding and screening potential hires, developed in-house, was dumping resumes that appeared to be written by women. The system, which utilized artificial intelligence and machine learning, relied on the company's database of employees and past candidates. But guess what? Most tech employees are men, and the algorithm learned that it needed to rule out women. When the story broke out, Amazon said it will replace its prejudiced system.

Biased or not, Amazon needs a screening system: the company tripled its employee count in the past three years, reaching 500,000 employees last year. And Amazon is not alone. Unilever, for example, goes through roughly 250,000 resumes to choose 800 people for its leaders' program. It is impossible to select and hire so many people without using technological tools, no matter how flawed. That is why so many startups are still in the race for the holy grail of recruitment: a system that could rid HR departments of the need to go over thousands of resumes and conduct initial phone interviews. When one finally hits the market, HR departments everywhere could experience a significant cut.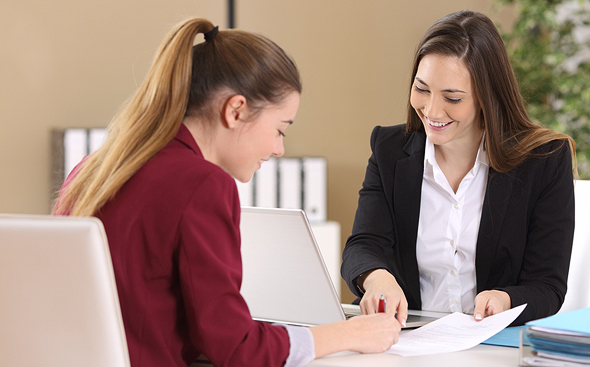 HR (illustration). Photo: Shutterstock

Recruitment tech is a sizzling trend: startups in the HR domain will end 2019 with $5 billion raised globally, twice as much as they raised in 2015. Estimates are that at least half of those investments are in companies that focus on employee recruitment tools. The wish or diversity is also a driving force. Even though it has already become clear that AI can suffer from biases due to the way it was written or taught, those biases are arguably still lesser than those of people. HR managers can, consciously or subconsciously, favor candidates based on their school, body language, and of course, the unholy trinity of ethnicity, gender, and physical appearance. While AI will not necessarily negate those preferences, it can help candidates reach later stages of the recruitment process, increasing the potential for diversity in the workplace.

Concerns of biases are applicable for all sorting algorithms, but when it comes to pre-employment assessment company HireVue Inc. the criticism has been abundant. The company developed a video interview tool that analyzes facial expressions, body language, and vocabulary and generates an "employability score." Around a million candidates were already interviewed thus in the U.S., but the company has faced criticism for the way its technology could potentially favor white male candidates with no disabilities and no accent.

Another prominent company is HackerRank Inc., which raised $58 million since it was founded in 2012. The company, which offers a type of candidate test, is intended mostly for tech companies, especially startups, but is also used by financial entities like Goldman Sachs. HackerRank custom-fits every company with a test that simulates the job the company is recruiting for. The company's test helps recruiters choose candidates whose skills and experience are better-suited for the job. While it sounds obvious, it is actually somewhat of an anomaly in an industry where employment assessments and job interviews often include tests and questions that have no relation to the actual position.

Some companies offer recruitment via gaming. Pymetrics Inc., for example, created a video-game based assessment system. The candidate plays for 20 minutes, and the system analyzes the way he or she handles different tasks and concludes whether they are a good fit. If not, it can even provide more suitable recommendations for the candidate. Israel-based Actiview Ltd. offers a similar service, testing candidates using virtual reality games developed by neuroscientists to test and analyze the way people think and make decisions. Another Israeli company, Ingeni, enables companies to test candidates using escape rooms.

What about all those candidates that were weeded out by AI algorithms? Jobcase Inc. is targeting exactly those people who do not know their way around social networks, video games, or the terminology the job search engines are programmed to detect. Jobcase is used by giant companies like The Home Depot Inc., Dunkin' Donuts, and Starbucks Corporation, and had one of the largest rounds in the industry, $100 million at the beginning of the year. Its CEO and co-founder Fred Goff, a former hedge fund executive, said he founded Jobcase following the 2008 financial crisis to help employees. In other words, there is still money to be made on the employment anxiety of blue collar jobs.

This article has been amended to correctly reflect criticism voiced against HireVue's technology.