Insight Partners in Negotiation for a Stake in Gaming Company Moon Active
The New York venture firm is set to buy an 8%-10% stake according to a company valuation of approximately $1.2 billion, one person told Calcalist
New York-based venture capital and private equity firm Insight Partners is in advanced negotiations for a stake in Israeli gaming company Moon Active Ltd., according to one person familiar with the deal who spoke to Calcalist on condition of anonymity. According to that person, the burgeoning deal will be made according to a company valuation of approximately $1.2 billion. Insight is set to pay between $100 million and $120 million to buy an 8% to 10% stake from existing shareholders, that person said.

The news comes days after Insight Partners confirmed its $1.1 billion acquisition of another Israeli company, IoT security startup Armis Inc. Calcalist first reported that Armis was in advanced negotiations with an unknown buyer on Monday, citing sources.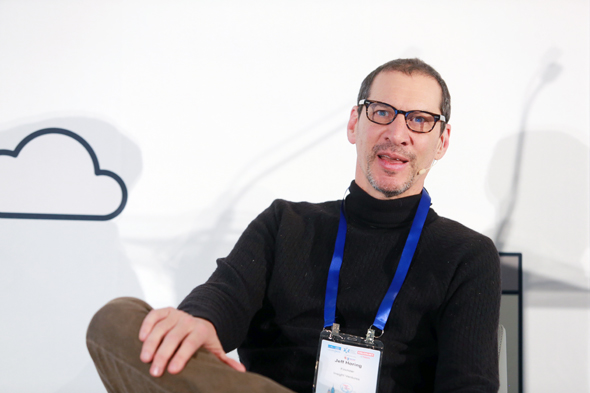 Jeff Horing. Photo: Orel Cohen

Founded in 2011 and based in Tel Aviv, Moon Active develops games for iOS, Android, and Facebook. It is the developer of popular mobile game Coin Master, which has been downloaded by tens of millions of users. According to mobile app data and analytics provider Sensor Tower Inc., Coin Master has brought in approximately $700 million in revenue to date, and the company enjoys monthly revenues of about $50 million, mostly from Coin Master.

Israeli venture capitalist Gigi Levy-Weiss is one of Moon Active's biggest shareholders. Levy-Weiss is the co-founder of social gaming company Playtika and a former CEO of online gambling firm 888 Holdings PLC. Other investors include Or Offer, founder, and CEO of digital market intelligence company SimilarWeb Ltd., and Singulariteam Ltd., the venture capital fund of Israeli blockchain entrepreneur Moshe Hogeg.