Future of Money
Bitcoin Is a Catalyst for the Dark Web, Says Cyber Intelligence Exec
Alon Arvatz, co-founder and chief product officer at cybersecurity startup IntSights, spoke Monday at Calcalist's The Future of Money conference
More than money or honor, criminals value anonymity, according to Alon Arvatz, co-founder and chief product officer at cybersecurity startup IntSights Cyber Intelligence Ltd.

Arvatz spoke Monday at Calcalist's The Future of Money conference, held in Tel Aviv in collaboration with Israel's Bank Hapoalim.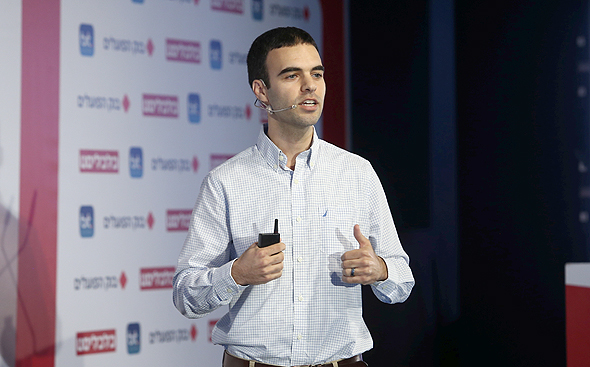 Alon Arvatsz. Photo: Orel Cohen

The internet is composed of an accessible part and of a dark web that allows people to act completely anonymously and is a hotbed of criminal activity, Arvatz said.

Bitcoin became a catalyst for the dark web because it enabled unregulated, anonymous money transfers, Arvatz said. The dark web offers an international black market of illegal contraband including weapons, drugs, controlled substances, and any digital information that can be stolen, including credit card numbers, user names, passwords, and trade secrets, he said.

The police and regulators must keep track of players using the dark web and organizations and private people need to be aware of the possibility that their information may have been stolen and is being traded there, Arvatz said.