Israeli Defense Contractor Elbit Successfully Tests Aerial Firefighting Technology
Elbit's HyDrop is an automated water pellet producing and dispersing system that makes it possible to extinguish fires from an altitude that is four times higher
Nasdaq and Tel Aviv-listed Israeli defense contractor Elbit Systems Ltd. announced Tuesday a successful field demonstration of its aerial firefighting technology, HyDrop. The exercise was led by the Israel Fire and Rescue Authority, and included two aircraft that extinguished a burning field from an altitude of approximately 152 meters. According to Elbit, that is more than four times higher than the average altitude of a standard aerial firefighting operation.

Elbit's HyDrop is an automated water pellet producing and dispersing system that can be installed onto different types of aircraft. Using HyDrop, each aircraft launched 1.6-tonnes of 140-gram liquid pellets in a computed ballistic trajectory to distinguish the burning field. The HyDrop system includes a pellet manufacturing machine that can produce up to 10 tonnes of the liquid pellets per hour, according to the company's statement.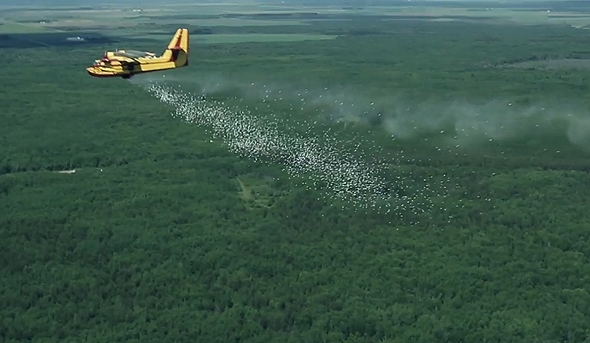 Elbit Systems Aerial Firefighting. Photo: Elbit

Traditionally, aerial firefighting has been carried out at a lower altitude in order to reduce the liquid loss caused by the aerosol effect. Due to the low altitude required, aerial firefighting aircraft operate mainly during daytime due to safety concerns and civil aviation regulations. By using the HyDrop technology, aerial firefighting could be carried out throughout the day and night, according to Elbit's statement.

Founded in 1966, Elbit specializes in a variety of electro-optical systems, intelligence surveillance, command and control systems, and unmanned aircraft vehicles. The company is the world's 28th largest arms exporter, according to a report published in March 2019 by the Stockholm International Peace Research Institute (SIPRI), an institute dedicated to research into conflict, armaments, arms control, and disarmament.