Brief
FIMI Makes $25 Million Private Placement in Biomed Company Kamada
Israel-based private equity fund FIMI became the largest shareholder in Nasdaq and Tel Aviv-listed Kamada in November
Israel-based private equity firm FIMI Opportunity Funds has agreed to make a $25 million private placement in Nasdaq and Tel Aviv-listed biomed company Kamada Ltd., the latter announced Tuesday. Kamada will issue FIMI a little over 4 million ordinary shares at $6 per share, an 8% discount on its closing price on Nasdaq Friday.

Following the placement, FIMI will own approximately 21% of Kamada's outstanding ordinary shares. FIMI became Kamada's largest shareholder in November when it paid $30 million for a 12% stake in the company.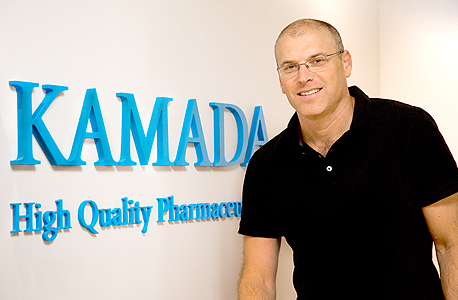 Kamada CEO Amir London. Photo: Nati Levi
Kamada, which develops protein-based pharmaceuticals, said it will use the proceeds to finance its growth and to execute strategic business opportunities.