Boeing Partners With UAV Developer Tactical Robotics
As part of the agreement, the two companies will examine the option of jointly developing, producing and marketing vertical takeoff and landing (VTOL) products
The Boeing Company has signed a partnership agreement with Israeli aeronautics company Tactical Robotics Ltd., the former announced Wednesday. As part of the agreement, the two companies will examine the option of jointly developing, producing and marketing vertical takeoff and landing (VTOL) products, including ones based on Tactical Robotics' own Cormorant autonomous vehicle.

Financial details of the partnership were not disclosed.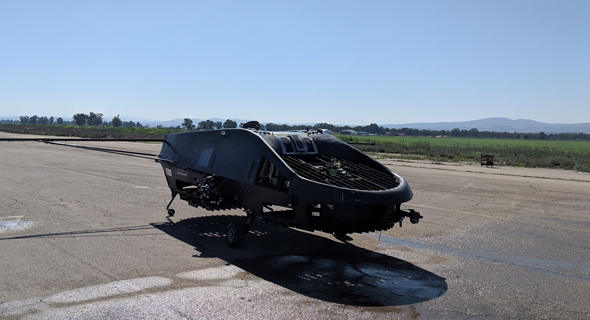 Tactile Robotics' UAV. Photo: PR

The Cormorant, developed by Tactical Robotics, is a vertical take-off UAV originally designed as a remote-controlled aerial rescue vehicle, able to fly low and inside obstructed terrains. It can carry a payload of more than 500 kilograms, take-off without a designated airstrip, and be transported by truck.

The two companies will also work together to develop ducted fan propulsion technology to be used in both piloted and autonomous light aircraft.