PepsiCo, Verizon Back Battery-Free Sensor Startup Wiliot
Wiliot develops a bluetooth-enabled sensor that harvests energy from radio waves to power IoT devices, promising to replace batteries and wired electricity
Vintage Investment Partners, Verizon Ventures, Maersk Growth, PepsiCo Inc., and NTT DOCOMO Ventures participated in a $20 million series B funding round for semiconductor startup Wiliot Ltd., the company announced Tuesday. The investment, an extension of the company's series B round, first announced in January 2019, brings the round to $50 million.

Wiliot was established in 2017 by Tal Tamir, Yaron Elboim, and Alon Yehevkely, the founders of Wilocity Ltd., a semiconductor company that developed wireless chipsets for mobile computing and was acquired in 2014 by chipmaker Qualcomm Inc. for $300 million. Wiliot develops a bluetooth-enabled sensor that harvests energy from radio waves to power IoT devices, promising to replace batteries and wired electricity.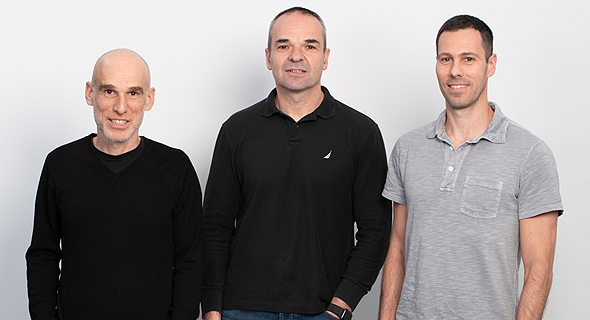 Wiliot's founders. Photo: David Garb
Wiliot raised $70 million to date, and employs a team of 50 people, according to company statements. The company has a research and development team based in coastal Israeli town Caesarea, an operations team in Germany, and business development headquarters in San Diego, California.