Exalenz Bioscience Acquired for $49M
Israeli-born billionaire & biomed entrepreneur Mori Arkin sold his company for 6.10 NIS per share. Learn more on CTech!
Tel Aviv-listed Exalenz Bioscience Ltd. announced Wednesday it has accepted a deal to be acquired by an unnamed U.S. company for NIS 6.1 (approximately $1.78) per share, or a total of NIS 169 million (approximately $49.9 million), confirming an earlier report by Calcalist. The deal reflects a 70% premium on Exalenz's share price at the beginning of trade Wednesday.

Exalenz first announced it was seeking a buyer in October. Back then, the company said it had hired the services of a leading investment bank to oversee its sale.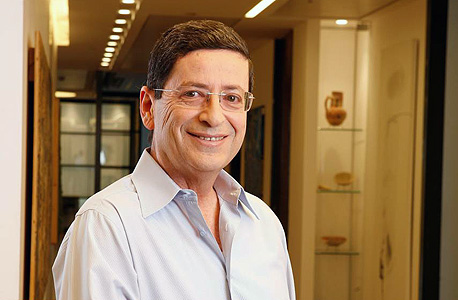 Mori Arkin. Photo: PR

Exalenz develops diagnostic technologies for a range of gastrointestinal and liver disorders based on an analysis of patients' breath. The company was founded in 2006 by Israeli-born billionaire and biomed entrepreneur Mori Arkin. It is not considered one of the serial entrepreneur's great successes, having lost 73% of its valuation over the past five years. The company, which has not yet released its annual earning reports for 2019, forecasted sales of $14 million to $15 million for the year, an 11% decrease from its initial guideline. Exalenz ended fiscal 2018 with losses of NIS 20.6 million.

The venture had already caused Arkin an $87 million loss. As he holds 74.81% of the company's capital in his name according to TASE, the current deal will help him recuperate at least some of his investment.