Election
Netanyahu Crows Victory as Joint List Surges
A 65% voting turnout from Israel's Arab minority bumped the four major Arab-led parties from 10 seats in April 2019 to 15 seats in Monday's election
As the last votes cast for Israel's 23rd election are counted, it is still unclear whether this round, the country's third general election in under a year, will deliver it from political limbo. One clear shift in the political map, however, is the rise of the Joint List, which includes the four major Arab-led parties—socialist Arab-Jewish party Hadash, Muslim religious party Ra'am, and secular left wing-parties Balad and Ta'al. With 15 parliament seats as of Wednesday morning, it has emerged once again as Israel's third-largest party, tailing ruling Likud party (36) and centrist contender Blue and White (33).
Arabs with Israeli citizenship make up 21% of Israel's population and approximately 16% of those eligible to vote. Traditionally, many Arabs refrained from participating in Israel's general elections, but recent years saw increased political involvement among this often marginalized sector.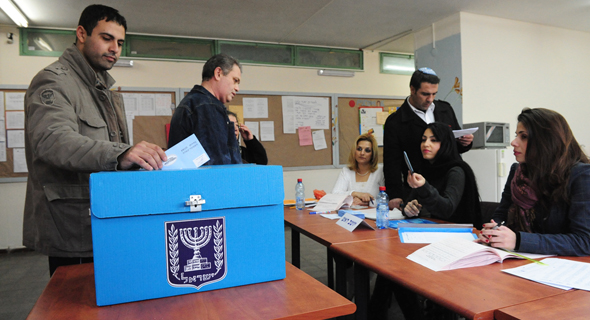 A citizen voting. Photo: Shutterstock
In the April 2019 election, Arab-led political parties managed to garner just 10 seats, down from 13 seats in 2015, following a voting rate of just 49% in towns with an Arab majority, compared to 67.9% among the general population. In the September 2019 election, the voting rate in predominantly Arab towns climbed to 59%, netting the Joint List 13 seats. Monday's election saw a turnout of 65%, resulting in two additional seats.