Coronavirus
McDonald's Shuts Down Israeli Operations, Except to Feed First Responders
The company currently operates 195 locations throughout Israel, 50 of which are Kosher
Due to the Coronavirus (Covid-19) pandemic, McDonald's Corporation has shuttered the doors of all of its locations in Israel, except for five, the company announced Monday. The remaining locations will serve free food to hospitals and healthcare workers and first responders. McDonald's will also be suspending its delivery services, which had been operating regularly until now.

McDonald's currently operates 195 locations throughout Israel, 50 of which are Kosher, according to the company's website. In Israel, restaurants and bars were required to suspend their operations—except for takeaway and deliveries—as of March 15.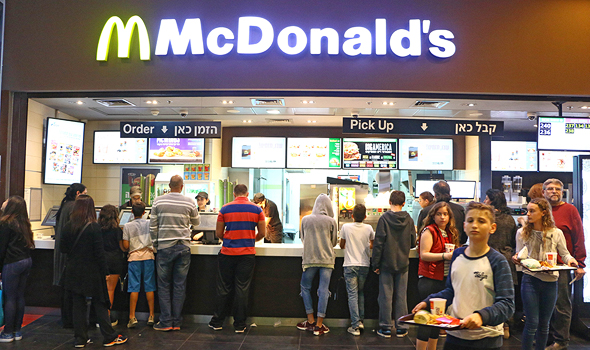 A Macdonald's branch at Cinema City in Rishon Lezion. Photo: Dana Koppel

On Sunday, McDonald's also suspended its delivery services throughout the U.K. and Ireland.