Tips
No Time Like the Present to Future Proof Your Business
Marketing consultant Guy Poreh shares three steps any business owner can take today to keep income coming in during times of crisis
These are trying times to say the least. Fears of the spread of coronavirus (Covid-19) run amok but, even more than that, financial fears abound as more and more cities around the world are facing a lockdown, with businesses being shut down, and unemployment rates growing by the day.

Though it may seem as if we are in uncharted territory, a quick look at recent history proves we have been here before, with the last big meltdown occurring just over a decade ago in 2008. If there is anything we should learn from history's financial crises, it is that after winter always comes spring and that there are many companies that have not only survived these turmoils but thrived and grew, with some even becoming giants.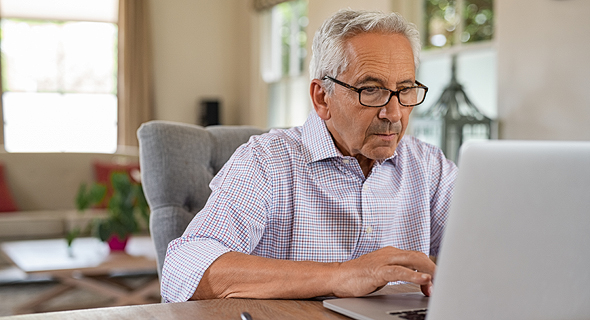 Working from computer (illustration). Photo: Shutterstock

These are not just flukes. Companies that survived were disciplined enough to find ways to future proof themselves, changing their business models to make their services and products valuable and accessible to customers at all times. As an example, just consider Google, which rose to greatness amidst the burst of the dot-com bubble in 2000.

Below are three steps you can take today that will keep income coming in during the crisis and might even change the path your company is on entirely.

Shift from physical to digital

To learn how to do this, just shift your gaze to giant entertainment corporation Disney. Due to the pandemic, Disney had to shut down all of its major revenue engines, including theme parks, stores, and theater releases. It will keep making billions, however, through its online streaming service Disney+.

This is, of course, great for Disney, but what is truly inspiring is seeing even small businesses innovate and change their models to better fit the current reality. Fitness coaches who were pushed out of their now-closed gyms are live-streaming workouts to paying customers; personal coaches are taking their lectures online; musicians are live-streaming shows; and accountants are working remotely for their clients.

No matter what business you are in, the need for what you have to offer is still there, and you have to find a way to take your business online and work remotely. Who knows, you might find yourself reaching an even wider customer base than you imagine.

Turn services into products

This strategical step is a little trickier and requires more work but its premise is very simple: if you are already running a business, it is safe to assume you have certain knowledge that others need. If up until now you were selling your services in person, you can repackage them and sell to a wider audience, sometimes without even putting in extra work.

Remember the fitness coach we mentioned earlier that gave live-streamed workout classes? She can now repackage the classes she already gave and sell as recorded video classes, or just post them to Youtube and gain some ad revenue. If you are a digital marketer, you can create video tutorials or written lessons on social media advertising and sell them on your website. If you own a restaurant, you can use this time to write a digital cookbook that will let your customers try their hand at your most popular dishes at home, possibly leaving them with a taste for more once your business reopens.

Whatever your business is, find a way to monetize on its assets and your knowledge and make sure people find it, through ads and other automated marketing tools.

Adapt your offering to attract new clients

Businesses normally cater to a specific type of client or vertical. Keeping focused makes sense, but times of crisis breed new kinds of opportunities that can lead to growth. When companies are too focused on serving their existing clients, they often fail to see other verticals that could benefit from their existing assets.

Perhaps the most potent example is the enterprise cloud business. Amazon had so much free storage space on its servers, that they set up a new business front, letting other companies buy it off of them. Thus, Amazon Web Services (AWS), currently the company's leading moneymaker was born.

Another example is software company Salesforce.com Inc. that, once realizing that massive upfront payments were holding it from seals deals on its own cloud services, shifted to a monthly subscription model. Now known as software-as-a-service (SaaS), this model helped shape Salesforce into the multi-billion-dollar company it is today.

If you have gotten this far, it is time to start playing around with ideas on how to take your business online. Some of them might fail, but the ones that work, will keep your company safe when the next crisis comes.

Guy Poreh is the founder of Playground New York, a marketing and consulting firm for tech startups.