Coronavirus
Israeli Metal Working Company Donates 20 Ventilators to Northern Hospitals
Northern Israel-based metal cutting tools company ISCAR has donated 20 ventilators to the Rambam Health Care Campus in Haifa and the Galilee Medical Center in Nahariya
In light of the Coronavirus (Covid-19) epidemic, northern Israel-based metal cutting tools company I.M.C. ISCAR Metal Working Companies Ltd. announced on Wednesday it has donated 20 ventilators to two Israeli hospitals located in northern Israel. The two hospitals are the Rambam Health Care Campus in Haifa and the Galilee Medical Center in Nahariya.

Ventilators have been proven to be a bottleneck in treating the more serious symptoms of the virus in many of the countries currently experiencing an outbreak, as critical patients can experience severe respiratory distress and mortality rates rise even further without the use of ventilators. According to the Israeli Ministry of Health, Israel has 2,173 ventilators in stock currently, but 708 are already in use and 28 are faulty, meaning only 1,437 are available for new patients. The ministry is currently making efforts to obtain new machines.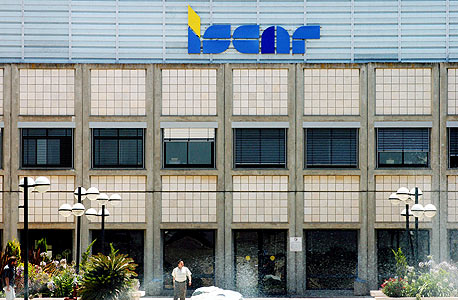 Iscar facility in the North of Israel. Photo: Bloomberg

ISCAR has stated the cost of each of the ventilators it donated is approximately $15,000. The company also purchased thousands of masks and protective eyewear for medical staff and their families.

ISCAR was founded in 1952 by Israeli billionaire industrialist Stef Wertheimer. The company develops and manufactures precision carbide metalworking tools. In 2006, Warren Buffett's Berkshire Hathaway Inc. paid $4 billion for a majority stake in the company.