Israel's Ministry of Health Shelves MyHeritage's Covid-19 Testing Lab
On Sunday, Calcalist reported that the company was hiring 150 people to work at the lab, that was meant to help Boost Israel's diagnosis efforts by 10,000-20,000 a day
Israel's Ministry of Health decided to freeze genealogy company MyHeritage Ltd.'s plans to open an expedited coronavirus (Covid-19) testing lab in Israel next week, according to several familiar with the matter who spoke to Calcalist on condition of anonymity. The ministry did not disclose its reasons, and some of these people stated MyHeritage was not party to the decision.

Israel's Ministry of Health has yet to respond to Calcalist's request for comment.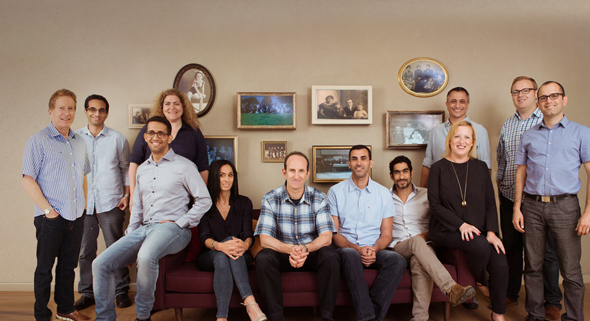 MyHeritage's executive team. Photo: MyHeritage

To set up the lab, MyHeritage partnered with genome sequencing company Beijing Genomics Institute (BGI). BGI had previously set up similar labs in the Chinese cities of Wuhan and Shenzhen.

The lab, which was scheduled to begin operation by April 9, was expected to start by conducting 10,000 tests a day and later scale up to 20,000 per day. In a Friday announcement, the health ministry predicted that within two weeks, Israel would be able to conduct 30,000 tests a day, including the ones done at MyHeritage's lab.

My Heritage had already rented a location for the lab and BGI had already shipped supplies from China for the lab. On Sunday, Calcalist reported that the company was hiring 150 personnel for the lab.