New Israeli Covid-19 Infection Ranking App Reminiscent of China's Citizen Ranking System, Experts Say
Israeli Defense Minister Naftali Bennett is pushing a new system that gathers data on Israeli citizens and automatically rates their coronavirus infectability. Privacy, tech, and law experts say the system endangers democracy
Last week, the Israeli parliament's (the Knesset) subcommittee for secret services gathered for an especially turbulent discussion on the country's emergency regulations. In its effort to curb the spread of coronavirus (Covid-19), the Israeli government has allowed the Israel Security Agency, also known by its Hebrew acronym Shin Bet, to collect information from civilian phones using unspecified technological means.

After initially being frozen, the decision has been reinstated by Israel's Supreme Court last week as long as it is reviewed by the Knesset.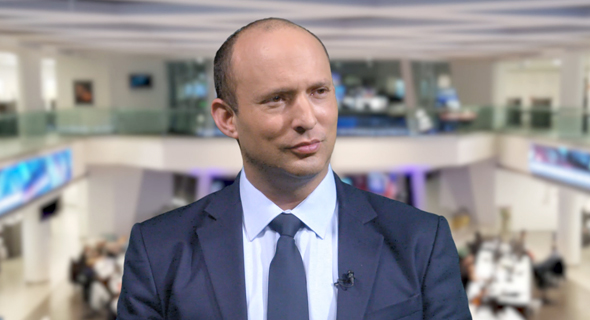 Israel's Minister of Defense Naftali Bennett. Photo: Idan Arbel

The privacy and legal experts that took part in the debate (via video conference from their homes) were outraged, calling the practice a massive offense against privacy. Little did they know that at the very same time, Israel's Ministry of Defense was already working on a state-of-the-art artificial intelligence mass surveillance system in collaboration with NSO Group, an Israeli surveillance company previously linked to several instances of alleged human rights violations by non-democratic regimes.

In a Monday tweet announcing the system, Israel's Minister of Defense Naftali Bennett named the defense ministry, the Directorate of Defense Research and Development (Mafat), Israel's NSA equivalent Unit 8200, and "a civilian tech company," as the entities responsible for its development. Though NSO's name was not officially linked to the system, several people familiar with the matter who spoke to Calcalist on condition of anonymity, confirmed its involvement.

According to Bennett's announcement, the defense ministry's system will rate civilians according to their level of risk of contracting the virus and offer authorities insights guiding them on which restrictions to impose on each individual. According to Doron Ofek, an outspoken advocate for digital liberties in Israel, the system has wide implications on citizens' privacy and the country's democracy.

"Today's technological systems are way more invasive than the tools the Stasi and Securitate (the secret police services in Soviet-era East Germany and Romania, respectively) had at the time," Ofek said in an interview with Calcalist. Now, he added, innocent civilians will be given a security risk rating as if they were potential terrorists.

According to Bennett, the system will cross the epidemiological investigations conducted on confirmed patients with the location data of private civilians from the general population provided by mobile telecommunications companies. The system will operate automatically, rating civilians' virus spreading potential in real-time, Bennett wrote. "Say the day before yesterday you were using an ATM and an hour prior it was visited by a coronavirus carrier, this means your rating would go up to, say, nine points," he tweeted. Instead of a cumbersome manual investigation, the system would identify buildings, neighborhoods, and other infection centers, so authorities could focus on these locations to conduct a lot of tests or enforce a complete lockdown, he added.

According to Bennett, putting the new system to use would require approval from Israel's Attorney General Avichai Mandelblit. In response to Calcalist's request for comment, a spokesperson for Israel's Ministry of Justice said that the project is being handled by the defense ministry under the supervision of its legal advisor and the matter has yet to be brought in for examination by the attorney general. Bennett also mentioned it would require the approval of the Ministry of Health. A spokesman for the ministry told Calcalist, however, that he was unfamiliar with the matter. In a meeting of the Knesset's subcommittee for secret services held Monday, it was decided Shin Bet will not be allowed to pass the information it collects on civilians to the defense ministry.

Bennett's system, in effect, resembles the citizens' social credit system operated by the Chinese government. China ranks citizens based on their financial behavior, as well as on their willingness to donate blood or separate trash, for example, with a higher score providing certain liberties and a lower score denying them.

All of the experts interviewed by Calcalist for this article suggested Bennett's system would constitute a step up in Israel's attempts to employ surveillance, spying, and policing technologies against private citizens. Under the veil of a temporary state of emergency, they said, the defense ministry would be granted a mandate to treat anyone like a potential public enemy.

Tehilla Shwartz Altshuler of the Israel Democracy Institute believes the notion of using the military to build an app for collecting information on civilians, whose only crime is potentially being ill, is nothing short of outrageous. "Bennett is taking means designed to counter attacks by outside enemies and pointing them towards civilians," she said. "Fighting the coronavirus pandemic should be done using the most advanced technologies but these should be developed while maintaining the citizens' right to privacy." This right, she added, is not simply a hurdle to jump over. According to Shwartz Altshuler, developing the app without first gaining the attorney general's approval is illegal, even in a national emergency. Nobody asked Bennett to put Israel in the same category as China, assigning colors and ranks to civilians, she said.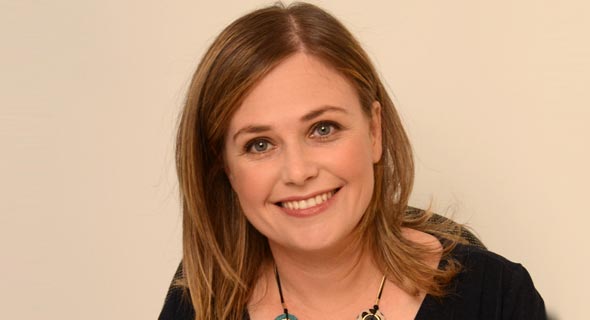 Tehilla Shwartz Altshuler. Photo: PR

There are many concerns raised by Bennett's plan, Haim Ravia, senior partner and chair of the internet, cyber, and copyright group at Israeli law firm Pearl Cohen Zedek Latzer Baratz, told Calcalist. Ravia listed several key concerns: what kind of information will be gathered and by who, what computer systems are going to store and process it, will a private entity have access to it, how long is this information going to be kept, who is it going to be shared with, and what would be NSO's involvement. "Why we even need such a ranking and in what way does it do more to prevent the spread of the virus than the controversial authority already given to Shin Bet is unclear, he said.

The use of such tools has a tendency to become deeply rooted in state procedures, Ofek said. "If you can track coronavirus patients, why not do the same for criminals, and if it is ok for criminals then why not keep tabs on unfaithful husbands or kids who decided to skip school," he said. If they really want to beat the virus, Ofek added, they need to gain the collaboration of the pubic through respectful means like the health ministry's voluntary app HaMagen, which tells users if they have been in contact with confirmed patients. If, however, they are looking to destroy all signs of social solidarity, he said, they should bring in spy companies and employ snitching methods that will break the public's spirit.

According to the experts Calcalist spoke to, one of the most concerning aspects of Bennett's planned program is the involvement of NSO. Founded in 2010, NSO develops cyberattack tools that can be used to gather intelligence from mobile phones and other devices, with its flagship product being a spyware program called Pegasus. The Israeli firm has repeatedly stated that it sells exclusively to governments and law enforcement agencies and that its spyware has saved tens of thousands of lives, but over the past two years, it has made headlines around the world due to the alleged use of its spyware to surveil journalists, politicians, and human rights activists.

Why should a private company like NSO, which has been tied to various incidents of human rights violations and persecution against oppositionists and journalists, be a part of this government development, Karine Nahon, a professor of information science and president of the Israel Internet Association, asked. "Do the defense ministry, Mafat, and the military's Computer Service Directorate suffer from a shortage of talented staff, ability, and technology?"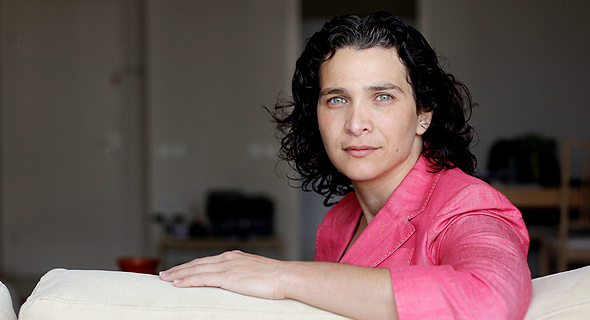 Karine Nahon. Photo: Amit Sha'al

Nahon said she believed the reason is that the defense ministry intends to combine massive amounts of data from different sources including Shin Bet, the health ministry, social media networks, and telecommunications companies to keep tabs on each individual. This would mean data on each and every one of us is exposed to many people, including NSO's team, she said.

NSO has a bad reputation of being employed by non-democratic regimes to go after members of the opposition and human rights activists, Ravia said. The ministry's decision to partner with it is astoundingly insensitive at a time when people are working hard to balance between maintaining their privacy and maintaining public health, he added.

Another concerning issue is possible bias by the AI system, which might rank people from specific populations at higher risk levels without actual justification. When AI systems decide on social issues, there is a risk of these systems magnifying the existing biases of those who programmed them, Nahon said. "Someone that has a lot of children, for example, is likely to be ranked as a bigger risk by the system, because they are exposed to more people on a daily basis, but does this necessarily make them ill or suggest they should be quarantined? Will there be a way to appeal the judgment made by an AI system ranking your entire lifestyle on a scale of one to ten?"

According to Shwartz Altshuler, the potential for ill-treatment of certain populations is extremely high. "In China, they put ethnicity and area of residence into the calculations they used to rank the population and it begs the question if here too different rankings will be given to Jews and Arabs, to those who make more or less money, to Haredim (ultra-Orthodox Jews) compared with the general population, not to mention political stances or voting patterns," she said. "This is what happens when you let the algorithm decide," she added.

"Information is power and whoever has information from multiple sources has a lot of power," Shwartz Altshuler said. "This type of app, which hands out grades to citizens, is an app for dominance. The temptation to use it against civilians for other means the day after the coronavirus crisis will be too great for politicians and security and defense organizations to resist."