This Startup Will Help Retailers Ensure 2-Meter Distancing in Stores
CYou develops technology that integrates with existing in-store cameras to track customers' shopping experience and offers artificial intelligence-based insights based on that data
Israeli retail tech startup CYou Retail Ltd. has developed technology capable of identifying social distancing indices in public spaces and commercial stores, the company announced Thursday. Using pre-existing cameras in stores, the company's technology monitors and provides real-time alerts on prohibited traffic loads. CYou can even alert when customers inside the store are not adhering to the two-meter distance mandated by Israeli regulators. The alerts are sent directly via mobile notifications to the shop's manager.

Founded in 2017 and based in the coastal, affluent town of Caesarea, CYou develops technology that integrates with existing cameras in-store to track customers' in-store experiences and offers artificial intelligence-based insights based on that data. The company has raised $2.5 million to date, according to Pitchbook data.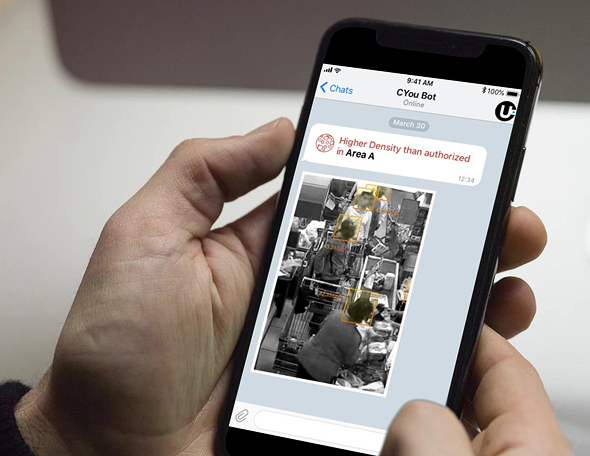 CYous's phone app. Photo: PR

CYou is part of the Nielsen Innovate fund, an Israel-based incubator and investment fund launched in 2013.

"The Nielsen Innovate is a hub for retail and media technology ventures, two attractive areas that are currently experiencing a tsunami of disruption. The situation enables us to calculate additional roads we can take based on technologies already developing in the innovation center," Dov Yarkoni, CEO of Nielsen Innovate said in a statement.